NEWPORT BEACH, Calif. /California Newswire/ -- NotaryCam, the pioneering leader in online notarization and original provider of mortgage eClosing solutions, today announced that it has completed the Mortgage Industry Standard Maintenance Organization (MISMO) Remote Online Notarization (RON) Software Compliance Certification Program.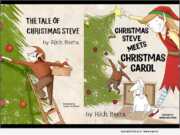 PHOENIX, Ariz., Nov. 18, 2020 (SEND2PRESS NEWSWIRE) -- Local morning radio host Rich Berra of 104.7 KISS FM's Johnjay and Rich Show has authored two holiday children's books with proceeds going to charity. Also heard on 93.7 KRQ FM in Tucson and in markets across the country through iHeart Media, the Johnjay and Rich Show is known for its annual Christmas Wish program, which grants holiday wishes to children and families in need.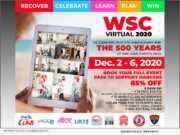 SAN JUAN, P.R., Nov. 18, 2020 (SEND2PRESS NEWSWIRE) -- In early 2020 the World Dance Group was preparing a new chapter of the World Salsa Championship in San Juan, Puerto Rico; one of the world's special houses of salsa, and a historic city of humanity, rich in music and history. After celebrating previous editions in high-profile venues like Las Vegas, Disney, Miami and Atlanta, the company selected the new Distrito T-Mobile, a new entertainment complex soon to open in San Juan, as the venue for the 6th World Salsa Championships.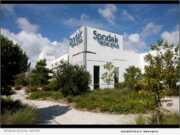 DELRAY BEACH, Fla., Nov. 18, 2020 (SEND2PRESS NEWSWIRE) -- November is National TMJ Awareness Month and the Spodak Dental Group team is offering complimentary TMJ consultations to help patients find relief for migraines and chronic headaches. According to the U.S. Department of Health and Human Services, an estimated 10 million Americans suffer from TMJ disorders, and the condition appears to be more common in women than men.
RICHMOND, Va., Nov. 18, 2020 (SEND2PRESS NEWSWIRE) -- Commissioner C. Ray Davenport announced today that the NuStar L.P. Terminal in Virginia Beach, Virginia, has been certified as a Virginia STAR Worksite under the Virginia Occupational Safety and Health (VOSH) Voluntary Protection Programs (VPP), the agency's highest level of recognition for excellence in safety and health management systems.
PLYMOUTH MEETING, Pa., Nov. 18, 2020 (SEND2PRESS NEWSWIRE) -- AVE by Korman Communities, a leading hospitality-driven residential real estate brand, and Move For Hunger, a national hunger relief 501(c)(3) non-profit organization, announced they have renewed their formal partnership for a sixth year to fight hunger and reduce food waste nationwide.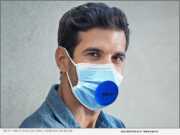 NEW YORK CITY, N.Y., Nov. 18, 2020 (SEND2PRESS NEWSWIRE) -- New York based Best Virus Shields (BestVirusShields.com) is the manufacturer of a new "oral" COVID-19 respirator mask for use in high-risk environments. Today the company announced that its President, Thomas Leahy, would stand on 7th. Ave. at the NW corner of 42nd. Street from 10 a.m. to 2 p.m. on Nov. 25 and 26 to demonstrate the efficacy of the company's oral respirator mask.