ATLANTA, Ga., Nov. 17, 2020 (SEND2PRESS NEWSWIRE) -- Chelle Trucking & Logistics, an exciting new provider of supply chain solutions across North America, today is excited to announce the launch of the company's new website. The refreshed website gives shippers and carriers access to even more solutions and resources they need to succeed in today's changing world.
SAN DIEGO, Calif. /California Newswire/ -- ReverseVision, the leading provider of Home Equity Conversion Mortgage (HECM) and private reverse mortgage sales and origination technology, today announced it has updated all documents that reference an index to support both the Constant Maturity Treasury (CMT) and London Interbank Offer Rate (LIBOR) indexes.
NEWPORT BEACH, Calif. /California Newswire/ -- MINLOX, LLC, a chemical manufacturer based in Newport Beach, California, with multiple blending facilities globally, today announced the launch of its proprietary formula used to treat recreation waters as well as watersheds.
DENVER, Colo., Nov. 17, 2020 (SEND2PRESS NEWSWIRE) -- 2020 Eyes Colorado and the Colorado Optometric Association (COA) announce the winners of the #2020EyesColorado First Annual Youth Art Contest. Students grades 1-12 were invited to submit 2D artwork while reflecting on the value of their eyesight through the theme, A Beautiful Sight. The goal of the competition was to engage Colorado students in understanding the value of their eyes and their own eye health.
BAYSIDE, N.Y., Nov. 17, 2020 (SEND2PRESS NEWSWIRE) -- The Tourette Association of America and the American Brain Foundation have announced the 2021 Clinical Research Training Scholarship in Tourette Syndrome that aims to recognize the importance of good clinical research and to encourage young investigators in clinical studies related to Tourette Syndrome.
SAN ANTONIO, Texas, Nov. 17, 2020 (SEND2PRESS NEWSWIRE) -- Jan Tilley, a nationally recognized dietitian specializing in chronic disease management, has just released a third book dedicated to helping those suffering with chronic inflammation. Entitled "Eat Well to Be Well: Living Your Best Life Through the Power of Anti-Inflammatory Food" (ISBN: 978-1626342668), the book summarizes the health risks so many face due to the fact the American diet has become completely unbalanced.
DANBURY, Conn., Nov. 17, 2020 (SEND2PRESS NEWSWIRE) -- Promontory MortgagePath LLC, a leading provider of comprehensive digital mortgage and tech-driven fulfillment solutions, announced it has hired Diane Capers and Greg Bruns as regional vice presidents in the company's sales division.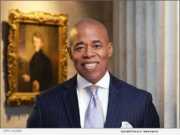 NEW YORK, N.Y., Nov. 17, 2020 (SEND2PRESS NEWSWIRE) -- Eighty-eight million adult Americans are on the borderline of developing type 2 diabetes and the majority haven't a clue. Marci Kenon, founder of New York-based Preventive Lifestyle Assistance Network (PLAN) has joined in a collaborative effort with Francheasca Roberson, executive director of California-based nonprofit The Eight, Inc., to break the chains that type 2 diabetes has on members of underserved communities around the country. Brooklyn Borough President Eric Adams also joins as an ally in the effort.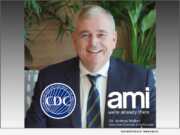 RESTON, Va., Nov. 17, 2020 (SEND2PRESS NEWSWIRE) -- The CDC has contracted AMI Expeditionary Healthcare LLC (AMI) to provide Commercial COVID-19 Emergency Response Team (C-C19ERT) services. This work includes sample collection, logistics, and quality control metrics to ensure subsequent, high-quality, CLIA laboratory testing.
AUSTIN, Texas, Nov. 17, 2020 (SEND2PRESS NEWSWIRE) -- Zeteo Biomedical LLC, Inc., a privately held medical device company, has partnered with the Nanovaccine Institute at Iowa State University to study a nasal SARS-CoV-2 vaccine. Zeteo will provide nasal delivery device technology and unit dose packaging utilizing its ZEOx2 Delivery Platform.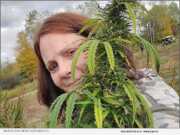 TRENTON, N.J., Nov. 17, 2020 (SEND2PRESS NEWSWIRE) -- On Election Day, November 3, 2020, New Jersey became yet another state to legalize marijuana. With big corporate cannabis companies already moving to secure an edge in this new market, one small shop owner is hoping to make her voice heard and secure her piece of the pot pie. Debi Madaio, is the co-owner of NJWeedman's Joint, a popular marijuana-themed eatery, located in Trenton.