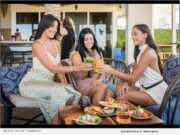 POMPANO BEACH, Fla., Nov. 16, 2020 (SEND2PRESS NEWSWIRE) -- The Pompano Beach CRA is proud to announce their new marketing campaign, "Love Always, Pompano Beach." The all-encompassing annual program will feature local businesses located in the East CRA District, sharing special offers and experiences to attract residents and non-residents alike.
KNOXVILLE, Tenn., Nov. 16, 2020 (SEND2PRESS NEWSWIRE) -- Earlier this year, EyeCare Optical expanded its reach in the greater Knoxville area by opening its seventh area office-this one in Oak Ridge-right on the heels of its sixth location opening in Hardin Valley. It's part of a plan, says the company, to make comprehensive eye care readily available for greater Knoxville residents in their own neighborhoods.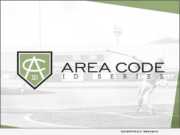 PLANO, Texas, Nov. 16, 2020 (SEND2PRESS NEWSWIRE) -- Area Code Baseball, a Stack Sports Experience, has partnered with Prep Baseball Report to offer more athletes an opportunity to learn, compete and showcase their abilities through the Area Code ID Series.