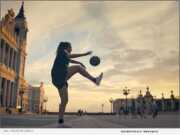 NEW YORK, N.Y. and CALI, Columbia, Nov. 6, 2020 (SEND2PRESS NEWSWIRE) -- The 17th edition of CortoCircuito New York and the 6th edition of Cali open their virtual screening room CortoCircuito: Home Edition November 10-13, 2020, presenting award-winning short films from international festivals and continuing its mission of promoting emerging talent from the regions it represents.
SAN FRANCISCO, Calif. /California Newswire/ -- Defamation Attorney Rohit Chhabra has successfully defeated an anti-SLAPP motion that sought to punish his client for seeking justice. The case is Li v. Yu, 20CV367955 (Santa Clara Superior Court 2020).
LAWRENCEVILLE, Ga., Nov. 6, 2020 (SEND2PRESS NEWSWIRE) -- Alliance Group, a national insurance marketing organization (IMO), announced Monday that it has appointed Lee Duncan as the new President and Chief Executive Officer of the company. Duncan previously occupied the role of Chief Marketing Officer.
COLORADO SPRINGS, Colo., Nov. 6, 2020 (SEND2PRESS NEWSWIRE) -- Edward Jones Financial Advisor Mike Biehl announced today that Financial Advisor Keith Eckhardt, has joined his office in Colorado Springs on October 14, 2020.
RALEIGH, N.C., Nov. 6, 2020 (SEND2PRESS NEWSWIRE) -- The Capital family of dealership companies has expanded into neighboring Harnett County, with the addition of a newly purchased dealership. Capital Ford of Lillington is eager to be setting up shop in the former Precision Ford showroom located at 945 N. Main St., Lillington, NC 27546.