AUSTIN, Texas, Oct. 16, 2020 (SEND2PRESS NEWSWIRE) -- Sente Mortgage has helped over 20,000 families and individuals make their homeownership dreams a reality as of September 2020, the company announced today.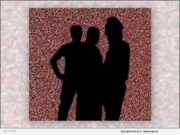 DREXEL HILL, Pa., Oct. 16, 2020 (SEND2PRESS NEWSWIRE) -- no1uno (pronounced "no one you know") are set to release the Special Remastered EP Edition from their 2000 full-length CD, "no1uno2," on Friday, October 30. In celebration of its 20th anniversary, this EP edition features select tracks including their eclectic rock epic, "down - the dance," described as a "dark moody atmosphere" with a "beautifully eerie vibe."
SAN DIEGO, Calif. /California Newswire/ -- Consumer Advocates for RFCE (Residential Care Facilities for the Elderly) Reform (CARR), a San Diego-based nonprofit, announces it is closing its doors effective October 31, 2020. Founded in 2009, CARR has been California's only consumer advocacy organization focused exclusively on residential care facilities for the elderly (RCFEs), working to improve the aging experience through advocacy and education.
WASHINGTON, D.C. and MIAMI, Fla., Oct. 16, 2020 (SEND2PRESS NEWSWIRE) -- Dr. Singh, also known as the CampaignGuru®, has released a new website: TWITTERISM.COM which analyzes over 50,000+ of President Donald J. Trump's "social media voice" from his tweets in real-time using AI. The website provides the Tone in which the tweets are delivered.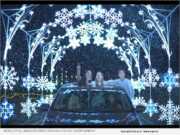 TEMPE, Ariz., Oct. 16, 2020 (SEND2PRESS NEWSWIRE) -- World of Illumination, the world's largest animated drive-through light show, has released tickets for the 2020 holiday season. The company's theme parks are located in Tempe and Glendale, Arizona, along with a brand new location in Marietta, Georgia on the grounds of Six Flags White Water.
DALLAS, Texas, Oct. 16, 2020 (SEND2PRESS NEWSWIRE) -- With Election Day less than a month away, and early voting beginning on October 13, in a nonpartisan effort, Alpha Business Images (ABI), has rolled out the Keeping It 100 Challenge to spread the message of encouraging voter participation with the help and talent of peers in the advertising industry.