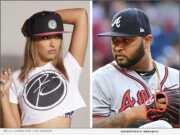 PHOENIX, Ariz., Oct. 12, 2020 (SEND2PRESS NEWSWIRE) -- Colombian model, Bella Zuniga, and her partner, Luiz Gohara, a Brazilian baseball player, are excited to announce the birth of their healthy baby girl, Emilia. She was born in Arizona on July 23 and is the couple's first child together. The name, Emilia, was chosen by the couple to honor Zuniga's grandmother.
LONDON, UK, Oct. 12, 2020 (SEND2PRESS NEWSWIRE) -- RMN Classical is excited to announce that "CHORAL & ORCHESTRAL WORKS" by Brian Field, produced by Rick Romano and distributed by RMN Music, will be released worldwide on Apple Music, Spotify, Amazon Music, Google Music and all digital platforms on October 15, 2020.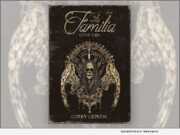 HUGO, Minn., Oct. 12, 2020 (SEND2PRESS NEWSWIRE) -- In this first book of a new five-part series, "La Familia: Loose Ends" (ISBN: 978-1735416007), author Corey Cepeda of Razor Sharp Publishing, introduces readers to a ruling family reigning terror over Mexico - the De Los Santos cartel dynasty. Filled with political intrigue, murder and family drama, the twists and turns take readers on a page-turning ride they're not soon to forget.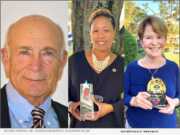 BALTIMORE, Md., Oct. 12, 2020 (SEND2PRESS NEWSWIRE) -- AARP Maryland is honoring three exceptional Marylanders aged 50-plus for their volunteerism and commitment to service. The awards were formally presented this afternoon before nearly 80 guests at a virtual ceremony.
OLATHE, Kan., Oct. 12, 2020 (SEND2PRESS NEWSWIRE) -- The conservation of wildlife and the habitats they depend upon is the reason why Theodore Roosevelt founded the Boone and Crockett Club in 1887. Prestige Imports LLC and Kansas Craft Alliance has partnered with this respected organization to create, produce, and distribute a line of Boone and Crockett Club Craft Whiskies.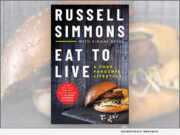 NEW YORK, N.Y., Oct. 12, 2020 (SEND2PRESS NEWSWIRE) -- Mocha Media Inc. launches its Publishing Division with the announcement of the upcoming book "Eat to Live: A Post Pandemic Lifestyle" (Mocha Media Inc., Hardcover: On Sale: December 22, 2020; $29.99; ISBN: 978-0999158456) by four Time New York Times Best Selling Author, Russell Simmons.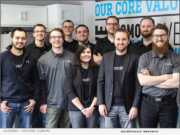 CHICAGO, Ill., Oct. 12, 2020 (SEND2PRESS NEWSWIRE) -- LeadingIT, a friendly technology and cybersecurity support firm, started with no clients and zero dollars. For the first 8-10 months, Stephen Taylor, our CEO, worked on reaching out to as many people as possible, offering and telling them what he could do. The few who saw value in our offerings signed up as clients. With sheer determination and dedication, he spent the first year trying to build the business.