NEW HAVEN, Conn., Oct. 6, 2020 (SEND2PRESS NEWSWIRE) -- Long Wharf Theatre continues to rebuild American theatre with a member-supported model, offering supporters in New Haven and beyond a communal stake in a company committed to artistic innovation-resulting in numerous awards including three Pulitzer Prizes-that established the landmark regional theatre as a vital incubator of insightful new work.
WILMINGTON, Mass., Oct. 6, 2020 (SEND2PRESS NEWSWIRE) -- Green chemistry education nonprofit Beyond Benign partnered with Dow (NYSE: DOW) at the start of 2020 to encourage academic institutions to engage in the adoption of green chemistry in higher education. Green chemistry is the design of chemical products and processes that generate the least amount of harm and waste possible while maintaining excellent quality.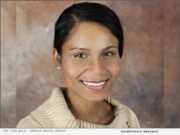 DELRAY BEACH, Fla., Oct. 6, 2020 (SEND2PRESS NEWSWIRE) -- Dr. Lisel Balk, a general dentist with more than eight years of experience in the dental field, joins the prestigious team of general and specialty dentists at the Spodak Dental Group. A passionate dentist who prides herself on providing the best possible care to her patients, Dr. Lisel is driven to help her patients achieve their highest quality of life, starting with their smile.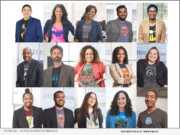 DALLAS, Texas, Oct. 6, 2020 (SEND2PRESS NEWSWIRE) -- Dallas-Fort Worth-based marketing agency Alpha Business Images, LLC (ABI) has been named to the Adweek 100 Fastest Growing Agencies List - and as one of the Top 5 Fastest Growing US Agencies in the Southwest.
DAYTON, Ohio, Oct. 6, 2020 (SEND2PRESS NEWSWIRE) -- LucidDx Labs (LucidDx), one of Ohio's leading diagnostic testing laboratories, has recently announced plans to expand its widespread COVID-19 testing beyond only high-priority individuals presenting with symptoms of the novel coronavirus, but also to now provide much-needed increased testing capacity to local physician offices, nursing homes, area hospitals, municipalities and employers affected by the pandemic.
STAMFORD, Conn., Oct. 6, 2020 (SEND2PRESS NEWSWIRE) -- The time is now. planet .ECO® affirms that environmental justice is social justice and is illustrating that belief through its creation - .ECO, a transformative brand that unites individuals and organizations committed to combatting climate change. .ECO empowers digital eco like no other product or service by helping consumers, brands and advocates to globally advance sustainability solutions.
NEW YORK and HONG KONG, Oct. 6, 2020 (SEND2PRESS NEWSWIRE) -- DataNumen, the manufacturer of high-performance data recovery software, has announced the release of DataNumen RAR Repair 2.9. It is a powerful tool that recovers .RAR and .SFX archives, handles large files up to 8,388,608 TB, performs batch repair, and boasts the highest average recovery rate in the market (91.33%). The new version offers improved processing of temporary files.
SCHAUMBURG, Ill., Oct. 6, 2020 (SEND2PRESS NEWSWIRE) -- Lou Malnati's Pizzeria has selected Cogensia, a data-driven digital marketing firm, to enhance guests' experience with the brand across all guest touchpoints and channels. Leveraging Cogensia's proprietary Customer Management Platform technology and services, Lou Malnati's will better understand their guests' preferences.
ATHENS, Ga., Oct. 6, 2020 (SEND2PRESS NEWSWIRE) -- FormFree today announced enhancements to the integration between its AccountChek verification service and Encompass Consumer Connect. Now, borrower data collected by AccountChek in Consumer Connect will automatically map to the Form 1003 (the Universal Residential Loan Application) in the Ellie Mae Digital Lending Platform, saving lenders time and relieving them of the frustration and risk associated with manual data entry.
CAMBRIDGE, Mass., Oct. 6, 2020 (SEND2PRESS NEWSWIRE) -- NED Biosystems, an innovative clinical-stage biotech company developing therapies for cancer and the novel coronavirus, is pleased to announce that Michael Mansour, MD, PhD, will serve as the Company's Medical Advisor of Infectious Disease.