LOS ANGELES, Calif. /California Newswire/ -- "Budgeting Doesn't Have to Suck: For Young Adults Who Want More Money" (ISBN: 978-0989196703) by Jim Miller is written for younger adults who need to put more money in their pocket now. Published by RMW Publishing, the tips inside this book are easy to digest and implement and an added perk is that it's free to those who cannot afford the $8.99 price tag - no questions asked.
NARBERTH, Pa., Oct. 2, 2020 (SEND2PRESS NEWSWIRE) -- Respage - a leading provider of apartment marketing services for thousands of communities nationwide, and Move For Hunger - a national hunger relief non-profit organization, announced a new partnership that will fight hunger and reduce food waste nationwide.
MIAMI BEACH, Fla., Oct. 2, 2020 (SEND2PRESS NEWSWIRE) -- Available now on all major streaming services, the amazing debut single and accompanying video for 'The Official Adventures of Superhoe' by one of the most exciting new artists in all of hip-hop, Superhoe. (MATURE)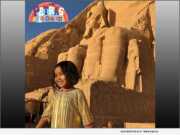 CHICAGO, Ill., Oct. 2, 2020 (SEND2PRESS NEWSWIRE) -- After more than five years in production and spanning 6 continents and 31 countries, 6-year-old Petra Ahmed will take kids and adults on weekly adventures in her new travel series, Reel Energy Entertainment announced today. Australia, Egypt, Scotland, and many more destinations are on the itinerary including a safari in South Africa.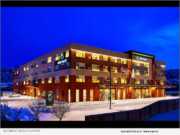 BASALT, Colo., Oct. 2, 2020 (SEND2PRESS NEWSWIRE) -- The Element Basalt-Aspen, part of Marriott International's collection of hotels, is pleased to announce the launch of its annual Winter Sale for stay dates between December 1, 2020 and April 15, 2021. This sale offers skiers, snowboarders, and other winter sport enthusiasts the opportunity to save up to 40% off regular rates if booked before October 15.
ATHENS, Ga., Oct. 2, 2020 (SEND2PRESS NEWSWIRE) -- FormFree today announced Chief Technology Officer Brian Francis has been named a 2020 HW Vanguard award winner, an honor given to 50 top executives leading the housing and mortgage finance industries. HW Vanguard honorees are chosen by HousingWire's editorial board based on their accomplishments in the last 12 months for their companies and the industry sector they represent.