FORT LAUDERDALE, Fla., Sept. 9, 2020 (SEND2PRESS NEWSWIRE) -- Rhotheta International Inc., a full-service distributor of German-designed radio direction finders (DF), proudly announces the firm's 20th anniversary of providing DF equipment to the United States Civil Air Patrol (CAP).
SAN DIEGO, Calif. /California Newswire/ -- ReverseVision, the leading technology provider for the Home Equity Conversion Mortgage (HECM) and private reverse lending program market, today announced that company Vice President of Sales and Marketing Wendy Peel has been recognized as a Most Powerful Women in Fintech award honoree by PROGRESS in Lending Association.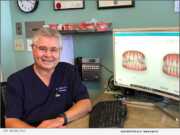 LOS ANGELES, Calif. /California Newswire/ -- They say first impressions are everything, and Marina Del Rey orthodontist Dr. Mario Paz celebrates that mantra with his over 6000th installation of braces. Throughout his extensive career, Dr. Paz has improved the smiles of over 6,000+ patients ranging in age from six to 86.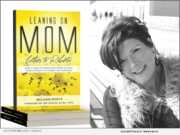 LONG ISLAND, N.Y., Sept. 9, 2020 (SEND2PRESS NEWSWIRE) -- The global pandemic has average parents becoming teachers, referees, cooks, therapists, and so much more. One mother, Melanie Donus, took on the extra challenges of parenting three autistic boys while leaping into sobriety and published a book about the experience.
NEW YORK, N.Y., Sept. 9, 2020 (SEND2PRESS NEWSWIRE) -- Haas Media LLC announces Afro-Latino Travels with Kim Haas, a new travel series on public television, premiering with a two-part special featuring Costa Rica this September on Public Television Stations nationwide, in celebration of Hispanic Heritage Month.
BLACKSBURG, Va., Sept. 9, 2020 (SEND2PRESS NEWSWIRE) -- New River Dermatology, an award-winning leader in dermatological care, announced the company rebrand today in celebration of its 19th anniversary. New River Dermatology and its sister brand, New River Aesthetics, provide a range of comprehensive medical and aesthetic dermatological services to help patients address their skin care needs.
LEHI, Utah, Sept. 9, 2020 (SEND2PRESS NEWSWIRE) -- Revealiency (aka Emissions-Based Maintenance or EBM) is a Clean Technology company that focuses on optimizing compression ignition engine performance by sampling, and analyzing, engine exhaust using EBM Artificial Intelligence (AI) software to identify corrective maintenance actions that can be taken by engine owners.
NEW YORK and HONG KONG, Sept. 9, 2020 (SEND2PRESS NEWSWIRE) -- DataNumen company, the developer and vendor of professional data recovery software, announces the release of DataNumen Outlook Repair 7.5. It recovers 95.7% of corrupt Outlook files, demonstrating the highest average recovery rate as of today (with the nearest competitor succeeding only with 53.24% of PST files).