LOS ANGELES, Calif. /California Newswire/ -- Cal State LA teamed up with partners from the Los Angeles Regional Food Bank and Los Angeles County to offer a free drive-thru food distribution Thursday to provide basic needs to communities served by the university.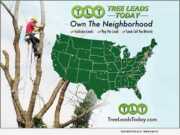 WEST CHESTER, Pa., June 25, 2020 (SEND2PRESS NEWSWIRE) -- "The tree service companies that consistently thrive are those that ramp up their marketing efforts during times of recession, such as the economic downturn of the COVID-19 pandemic." This statement comes from Don Dowd, owner and founder of Tree Leads Today. "During economic lulls, many make the mistake of scaling back their marketing out of fear."
DUBLIN, Ohio, June 25, 2020 (SEND2PRESS NEWSWIRE) --- While social distancing guidelines are still in effect, many Fourth of July celebrations have been put on hold. Though nothing can replace the magic of real fireworks, HoloPundits, a technology company, created a free augmented reality experience available to anyone with a smartphone or tablet.
HOUSTON, Texas, June 25, 2020 (SEND2PRESS NEWSWIRE) -- TNCRadio.LIVE announced today that some well-known radio personalities along with others have come together to help create a new Internet Radio and Mixed-media company focused on those who spend their day driving the streets of Houston.
STEAMBOAT SPRINGS, Colo., June 25, 2020 (SEND2PRESS NEWSWIRE) -- Life is about to get a little wild and crazy, fun and tasty, at the base of Steamboat Springs! WildPlum, a community centered eatery, grocer and spirits destination, that brings elevated goodness to the mountain community of Steamboat Springs, will kick off the 4th of July in high style, offering wine, spirits, pizza and ice cream specials.
NEW YORK CITY, N.Y., June 25, 2020 (SEND2PRESS NEWSWIRE) -- Bridge Point Clean, a professional disinfection services and products company, today announced they have received strong praise for their successful disinfection service on Delaware Psychiatric Center of Delaware Health and Social Services.
BOULDER, Colo., June 25, 2020 (SEND2PRESS NEWSWIRE) -- IDmission, LLC, a global leader in biometric and AI technology that reduces risk associated with false identities, has announced the appointment of Miles Busby as chief revenue officer.
LONDON, U.K., June 25, 2020 (SEND2PRESS NEWSWIRE) -- Today, popular creator platform OnlyFans (London, United Kingdom) in collaboration with Splash Life Booking (SLB) announces the official launch of a new Livestream content series "OnlyFans Friday" involving celebrity content creators, who will host Free Live Stream performances, exclusively on their OnlyFans Profile.