LONDON, Ontario, June 19, 2020 (SEND2PRESS NEWSWIRE) -- Voices.com, the world's leading marketplace for voice over services, and Voicify, the enterprise conversational experience platform deploying to voice assistants, have formed a partnership to help brands serve their customers better through the power of the human voice.
LOS ANGELES, Calif. /California Newswire/ -- Exciting things are happening at FlexCare which is why they recently launched a rebranding campaign to help get the word out. As of June 15, the company logo changed slightly to reflect the company's strength, capabilities, growth and emphasis on providing Digital Health solutions to the marketplace.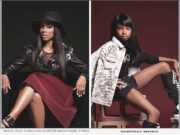 WASHINGTON, D.C., June 19, 2020 (SEND2PRESS NEWSWIRE) -- Entrepreneur Raquel Riley Thomas and her 14-year-old daughter Maria Raquel Thomas have both started cosmetic lines to bring solutions to problems women and girls have. Raquel, an Army Veteran and former Pageant Queen, is the founder of Raquel Riley Thomas Beauty.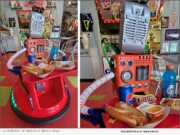 OLAND PARK, Ill., June 19, 2020 (SEND2PRESS NEWSWIRE) -- As Illinois prepares to move to Phase Four of its re-opening plan, one small business, Space Golf, has employed a robot to help serve customers and reduce direct person-to-person contact, during the days of COVID-19.