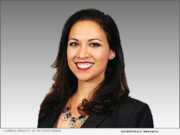 SAN DIEGO, Calif. /California Newswire/ -- ReverseVision, the leading technology provider for the Home Equity Conversion Mortgage (HECM) and private reverse lending program market, today announced the appointment of Carissa Orozco as director of business development, strategic partners.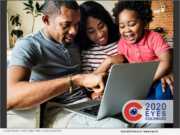 DENVER, Colo., June 18, 2020 (SEND2PRESS NEWSWIRE) -- As social distancing becomes a normal way of life during the COVID-19 pandemic many individuals are participating in increased screen time. The Colorado Optometric Association (COA) and the public health campaign 2020 Eyes Colorado, have collected tips from its doctors of optometry on how to keep eyes healthy.
PHOENIX, Ariz., June 18, 2020 (SEND2PRESS NEWSWIRE) -- Adelante Healthcare has announced the appointment of Pedro Cons as Chief Executive Officer (CEO). Mr. Cons will join the organization on July 6, 2020. Mr. Cons has worked tirelessly to build relationships with a variety of entities including schools, businesses, other nonprofit organizations.
DENVER, Colo., June 18, 2020 (SEND2PRESS NEWSWIRE) -- ACES Risk Management (ARMCO), the leading provider of enterprise quality management and control software for the financial services industry, announced the release of the quarterly ARMCO Mortgage QC Trends Report. The latest report, which provides nationwide loan quality findings based on data derived from ACES Audit Technology covers both the fourth quarter (Q4) and the 2019 calendar year (CY).