SAN FRANCISCO, Calif. /California Newswire/ -- The California Bluegrass Association (CBA) has announced the launch of Turn Your Radio OnLINE, a webcast series starting Saturday, May 23, 2020 at 6 p.m. Pacific Time, and continuing each Saturday through June 20. This new online music event is inspired by the CBA's annual Father's Day Festival, held in Grass Valley, California, since 1975.
NEW YORK CITY, N.Y., May 20, 2020 (SEND2PRESS NEWSWIRE) -- From mixing songs on his YouTube podcast, Artsy Radio, to writing self-help books like Artsy Life and designing the Artsy Classic I sneaker, Tev Hemmans is determined to empower creatives through the actions of his own creative projects.
SPOKANE, Wash. and HARRISURG, Pa., May 20, 2020 (SEND2PRESS NEWSWIRE) -- Spinal CSF Leak Foundation is pleased to announce that former patient and Harrisburg, Pennsylvania stuntman Zac Gordon will be featured in the recurring role of "Horse," a Professional Tagger on the new FOX show "Ultimate Tag," premiering May 20 at 9 p.m./8 central.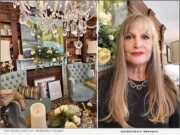 CHESTER, N.J., May 20, 2020 (SEND2PRESS NEWSWIRE) -- Home furnishings and design source The Whistling Elk, in Chester, New Jersey, has been named one of Home Accents Today's Retail Stars for 2020 by editors of the premier trade magazine for the home accents industry.
HOUSTON, Texas, May 20, 2020 (SEND2PRESS NEWSWIRE) -- As many small businesses face uncertainty surrounding restructuring and are being forced into new operating paradigms like remote commerce, RevSherpas LLC aims to assist business owners by utilizing their deep experience in strategic customer relationship management ("CRM") and customer experience ("CX") transformation to deepen client loyalty and elevate business performance.
WEST PALM BEACH, Fla., May 20, 2020 (SEND2PRESS NEWSWIRE) -- SROA Capital, LLC ("SROA"), a West Palm Beach-based vertically-integrated real estate investment management firm with $1 billion of assets under management and owner/operator of Storage Rentals of America, announced today that it has paid its first quarter distribution.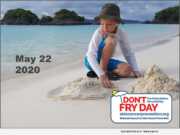 WASHINGTON, D.C., May 20, 2020 (SEND2PRESS NEWSWIRE) -- To turn the tide against rising rates of skin cancer in the United States, the National Council on Skin Cancer Prevention - and it's broad national member coalition of over 45 organizations - has designated the Friday before Memorial Day as the 12th annual "Don't Fry Day" to encourage sun safety awareness and to remind everyone to protect their skin while enjoying the outdoors.
MACON, Ga., May 20, 2020 (SEND2PRESS NEWSWIRE) -- LBA Ware, a leading provider of incentive compensation management (ICM) and business intelligence software solutions for the mortgage industry, today released the findings of a cost-benefit analysis quantifying one mortgage lender's expected return on investment after implementing CompenSafe.