SAN DIEGO, Calif. /California Newswire/ -- Bank of Southern California, N.A. (OTC Pink: BCAL), a community business bank headquartered in San Diego, announced today that it has funded more than $487.8 million in Paycheck Protection Program (PPP) loans. These results, as of 9:30 p.m. PDT on May 7, 2020, provided 1,940 local businesses affected by the Coronavirus (COVID-19) with critical financing to retain or restore jobs for 51,523 individuals.
LOS ANGELES, Calif. /California Newswire/ -- Los Angeles-based firm, KROST CPAs & Consultants, has launched several programs to assist businesses during the Coronavirus pandemic. Since April 2020, the firm has assisted hundreds of businesses and individuals through the development of COVID-19 resources.
DELRAY BEACH, Fla., May 11, 2020 (SEND2PRESS NEWSWIRE) -- Spodak Dental Group is offering free dental care for first responders in an effort to say Thank You for the work they're doing to treat local community members during the coronavirus pandemic. Any first responder (police, fire, EMS, hospital worker, medical doctor, nurse or support staff) who is experiencing dental pain is invited to make an appointment for a free dental exam, X-rays and diagnosis.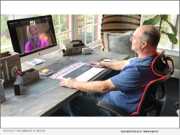 CHESTER SPRINGS, Pa., May 11, 2020 (SEND2PRESS NEWSWIRE) -- People facing plumbing issues in the midst of the COVID-19 pandemic are currently unable or unwilling to invite a professional plumber into their homes. That's a tricky situation to be in. Rocket Plumbing & Drain is working to answer the call and has figured out how to save its community time, money and stress through its free virtual and tele-plumbing services.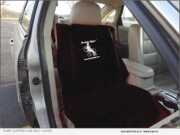 TOWSON, Md., May 11, 2020 (SEND2PRESS NEWSWIRE) -- Katherine Miles, creator of the Ruby Slipper Car Seat Cover, shares that for this product, which allows persons with limited mobility to enter and exit a car with ease, necessity was truly the mother of invention. Miles was faced with a common dilemma: how to help her aging parent stay active and living a full life.
DALLAS, Texas, May 11, 2020 (SEND2PRESS NEWSWIRE) -- Clean Air Dallas Pro, known among the Dallas community for providing excellent air duct cleaning services, is lending a helping hand to the homeowners in repairing as well as creating their crawl space. The duct cleaning Dallas business has found favour with the residents of Dallas and has been slowly crawling upwards to displace its nearest competitors.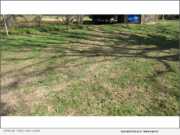 HUNTINGDON VALLEY, Pa., May 11, 2020 (SEND2PRESS NEWSWIRE) -- When it comes to growing grass in the shade, the process can be incredibly frustrating for homeowners. The Lawn Care Experts at Giroud Tree and Lawn have several strategies homeowners can try to combat bare spots on shady areas on the lawn.