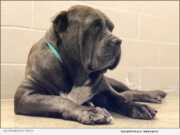 SACRAMENTO, Calif. /California Newswire/ -- The Sacramento SPCA announced today that demand for its COVID-related services is surging in May despite an anticipated decrease based on federal stimulus and unemployment payments to Sacramento area residents. The increase in need comes at a time when the organization is preparing to expand programs, including adoptions, as part of the area's re-opening plans.
LOS ANGELES, Calif. /California Newswire/ -- "Superhero Cooking School," a new web comedy series, has been generating laughs around the world. Featured exclusively on YouTube, Superhero Cooking School was created by Gina Nemo, an award-winning actress and filmmaker, and founder of G Plan Media, and has earned acclaim for its unique comedic style and Saturday Night Live vibes, where actors create characters and parody famous comic book personalities.
CHARLOTTE, N.C., May 6, 2020 (SEND2PRESS NEWSWIRE) -- Three weeks ago ETA challenged WiT Group to develop an online marketplace for buyers and sellers of emergency vehicles. WiT Group, a Charlotte, N.C. based marketing agency, completed a full website redesign including the development of custom-designed responsive web pages, a fully functional online marketplace, and a search engine optimized web platform that will lead the way for the emergency vehicle industry.
NEW YORK, N.Y., May 6, 2020 (SEND2PRESS NEWSWIRE) -- Klingenstein Fields Wealth Advisors (KFWA), a wealth management firm with approximately $4 billion in assets under management, is pleased to announce that Andrew Crofton has joined the firm as a Managing Director.
WASHINGTON, D.C., May 6, 2020 (SEND2PRESS NEWSWIRE) -- The Black Hollywood Education and Resource Center (BHERC) continues its "Operation Love" outreach Saturday May 9, and Sunday, May 10, 2020 in Washington D.C. and Baltimore, Maryland targeting homeless families with "underlying" health and psychosocial conditions who have been extremely impacted by COVID 19 shelter in place mandates and need assistance.
STATE COLLEGE, Pa., May 6, 2020 (SEND2PRESS NEWSWIRE) -- EnergyCAP, Inc. (ECI) has been named to Inc. Magazine's annual list of the Best Workplaces for 2020 will hit newsstands May 12, and is the result of a wide-ranging and comprehensive measurement of private American companies that have created exceptional workplaces through vibrant cultures, deep employee engagement, and stellar benefits.