FREEHOLD, N.J., March 18, 2020 (SEND2PRESS NEWSWIRE) -- Advanced Physical Therapy (PT) of Freehold, a division of the renowned Advanced Orthopedics and Sports Medicine Institute, announced today that it is now a TIER 1 in-network provider with Horizon Blue Cross Blue Shield of New Jersey (Horizon BCBSNJ). Advanced PT of Freehold is participating in all Horizon BCBSNJ medical plans including OMNIA℠ Health plans.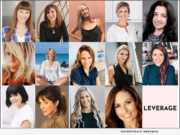 LOS ANGELES, Calif. /California Newswire/ -- Right now, people need support. The coronavirus scare is bringing many people's lives to a halt. Fear is taking over as everyone preps for the worst-case scenario. I understand people must ensure the safety of themselves and their families, but once the essential supplies are stocked, then what? Life must go on," says Lauren Wallet, Founder of The Leverage Network (aka MALVA).
SAN MATEO, Calif. /California Newswire/ -- Thousands of children every year are molested, used for pornography or otherwise sexually abused by teachers, coaches or other school employees - according to leading research, school employees sexually abuse one in ten students before the end of high school. New resources from Stop School Sexual Abuse (SSSA) help parents keep their kids safe.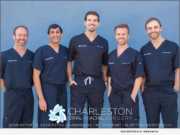 CHARLESTON, S.C., March 18, 2020 (SEND2PRESS NEWSWIRE) -- While many dental practices are choosing to close due to the coronavirus (COVID-19), Charleston Oral and Facial Surgery will remain open to treat patient dental emergencies. There is no need for healthy patients to visit a hospital for emergent dental issues; rather, COAFS will treat healthy patients in the comfort of its six Lowcountry-area offices: Charleston, N. Charleston, Summerville, Mt. Pleasant, Bluffton and Knightsville.
TRAVERSE CITY, Mich., March 18, 2020 (SEND2PRESS NEWSWIRE) -- With the use of side-view cameras being a necessity for certain remote visual inspections (RVI), ViewTech Borescopes is announcing the launch of their newest inspection video borescope, the VJ-3 Dual Camera. The VJ-3 Dual Camera facilitates viewing both straight ahead and 90 degrees. Users are easily able to switch between the two cameras while keeping the insertion tube inside the inspection area.
YAP, Micronesia, March 18, 2020 (SEND2PRESS NEWSWIRE) -- Schizophrenia may find a cure in individualized treatment. So says a new article in the science journal Holistic Nursing Practice. According to Dr. Daniel Helman, a researcher on the small island of Yap in Micronesia, long-term recovery is often possible, but appropriate studies are not being done.
PHOENIX, Ariz., March 18, 2020 (SEND2PRESS NEWSWIRE) -- The COVID-19 Coronavirus Pandemic is bringing into focus just how critical it is for individuals to have their health information readily available. The Knapsack Health Application helps users navigate their input in order to collect all pertinent medical information: Doctors, Medical/Disease History, Surgical History, Medications, Allergies, Immunizations, Infectious Disease and Family/Social History.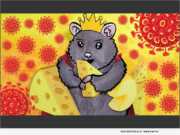 CHICAGO, Ill., March 18, 2020 (SEND2PRESS NEWSWIRE) -- Aaron Ozee, celebrity author of the bestselling children's book, "Regulus" (ISBN: 978-1387010790), has chosen to debut the Regulus movie, ahead of the July 25, 2020 release date, for a limited duration to entertain those who have been subjected to lockdown during the COVID-19 pandemic.