WEST PALM BEACH, Fla., March 11, 2020 (SEND2PRESS NEWSWIRE) -- OpenClose®, an industry-leading multi-channel loan origination system (LOS) and digital mortgage fintech provider, announced that it has again been chosen as a 'Top Mortgage Employer' for the fourth year in a row by selected by National Mortgage Professional (NMP) magazine.
SAN DIEGO, Calif. /California Newswire/ -- ReverseVision, the leading provider of Home Equity Conversion Mortgage (HECM) and private reverse mortgage sales and origination technology, today announced the appointment of Joe Langner as president. Langner will lead the company to achieve its strategic vision of establishing HECM and private reverse mortgages as lending portfolio staples alongside traditional and government loans.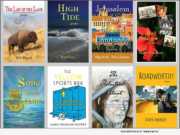 ASHBURN, Va., March 11, 2020 (SEND2PRESS NEWSWIRE) -- Aubade Publishing, a member of the Independent Book Publishers Association (IBPA), is steadily growing, expanding and exceeding its business expectations. It's scheduled to release eight titles in 2020 - four poetry collections, three novels and one memoir.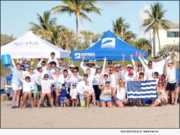 DELRAY BEACH, Fla., March 11, 2020 (SEND2PRESS NEWSWIRE) -- The Spodak Dental Group (SDG) is partnering with Keep Palm Beach County Beautiful to join forces for 10th Annual SDG Beach Cleanup and the Great American Beach Cleanup. The goal is to not only rid the beach of waste but to also create awareness about environmental impacts of single-use plastics and debris.
NORWALK, Conn., March 11, 2020 (SEND2PRESS NEWSWIRE) -- After, Inc., the global leader in Warranty Services since 2005, just announced the launch of its latest whitepaper on Warranty Marketing. The whitepaper, entitled "Optimizing Warranty Marketing with Predictive Analytics" offers readers a playbook of the most effective predictive models and marketing strategies to employ in order to increase revenue and profits in their Warranty Marketing programs.