DALLAS, Texas, March 10, 2020 (SEND2PRESS NEWSWIRE) -- Susan G. Komen Dallas County (Komen Dallas County) today said it has received bequests from the Estate of Edith Beutell and the Estate of Dr. Glenn Dodwell, which combined total more than $199,000. The gifts will further the organization's ability to assess the state of breast health in Dallas County and create plans of action to reduce breast cancer mortality disparities in the community.
RALEIGH, N.C., March 10, 2020 (SEND2PRESS NEWSWIRE) -- Sokal, a full service automotive advertising agency announced today that it has become a participant in the CDK Global Partner Program, the largest marketplace of third-party automotive applications and integrations. CDK Global, Inc. (NASDAQ: CDK) is the largest provider of integrated information technology solutions to the automotive retail industry.
BERKELEY, Calif. /California Newswire/ -- Berkeley Coding Academy, a new computer science team of credentialed teachers, is offering summer camps to empower youth in Python Programming, Data Analytics, Machine Learning, and Artificial Intelligence.
LANSDALE, Pa., March 10, 2020 (SEND2PRESS NEWSWIRE) -- Global DMS, a leading provider of cloud-based appraisal management software, announced that it has earned a spot on HousingWire's seventh annual Tech100 awards list, which recognizes the most innovative technology companies in the U.S. housing economy, spanning the real estate mortgage industries.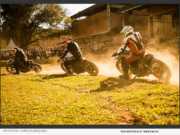 MILWAUKEE, Wis., March 10, 2020 (SEND2PRESS NEWSWIRE) -- It was only six years ago when the first official Flat Track competition took place in Brazil, with only ten to fifteen riders. Now, there are over fourteen teams around the country, and the Brazilian Flat Track League will have nine riders racing during FlatOutFriday (FOF) in Milwaukee, Wisconsin, March 13. The group is looking forward to making a good impression during FOF 2020.
LEHI, Utah, March 10, 2020 (SEND2PRESS NEWSWIRE) -- SimpleNexus, developer of the leading digital mortgage platform for loan officers, borrowers and real estate agents, announced that 90% of loan officers at LendUS now use SimpleNexus to collaborate on loan applications with borrowers and referral partners. LendUS is one of the nation's top 25 lenders, producing north of $5B annually in loan volume.
HUMBLE, Texas, March 10, 2020 (SEND2PRESS NEWSWIRE) -- Forged Components Inc. is proud to announce the acquisition of the Western of Texas Forge & Flange Company. The acquisition was completed in the 4th quarter of 2019.
AUSTIN, Texas, March 10, 2020 (SEND2PRESS NEWSWIRE) -- Capitol Fence & Deck of Austin, Texas, learned there are an estimated 300 ER visits due to injuries from automated gates. The U.S. Consumer Product Safety Commission (CPSC) notes that most serious injuries occur around public access gates found at an apartment building, condominiums, and gated communities.