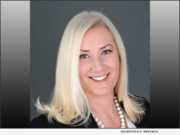 ATLANTA, Ga., March 2, 2020 (SEND2PRESS NEWSWIRE) -- Association management executive Elisa Pratt, Founder and President of Washington, DC-based Brewer Pratt Solutions LLC, has joined The Nour Cohort Community, an exclusive community for influential advisors, focused on strategic impact and experiential excellence for global clients.
SANTA CLARA, Calif. /California Newswire/ -- SecuGen, a world leading optical fingerprint device and technology vendor, will be highlighting the Unity™ Biometric Development Platform (BDP) at the Connect:ID 2020 exhibition for next generation identity solutions.
FREEHOLD, N.J., March 2, 2020 (SEND2PRESS NEWSWIRE) -- Advanced Orthopedics and Sports Medicine Institute (AOSMI) announced today that it is now a TIER 1 in-network provider with Horizon Blue Cross Blue Shield of New Jersey (Horizon BCBSNJ). AOSMI is participating in all Horizon BCBSNJ medical plans including OMNIA℠ Health plans.
BOSTON, Mass. and SAN FRANCISCO, Calif., March 2, 2020 (SEND2PRESS NEWSWIRE) -- Edgewood Healthcare Advisors, a division of EPIC Insurance Brokers and Consultants, announced that Dan Joyal has joined the Boston healthcare team as a Vice President.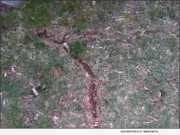 HUNTINGDON VALLEY, Pa., March 2, 2020 (SEND2PRESS NEWSWIRE) -- Mole and vole damage to lawns, trees and shrubs is common in Pennsylvania, but identifying the difference between the two can be confusing. Each of these two pests can cause mild to serious damage on a homeowners property, and late winter is when the effects are often seen.