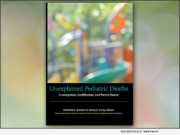 ROSELAND, N.J., Feb. 12, 2020 (SEND2PRESS NEWSWIRE) -- The SUDC Foundation recently published a first-of-its kind book, "Unexplained Pediatric Deaths: Investigation, Certification and Family Needs" (ISBN: 978-0998904320) a collaboration between the National Association of Medical Examiners (NAME) and the American Academy of Pediatrics (AAP), which establishes the first ever national consensus guidelines in the U.S. to fill crucial needs to determine why unexplained pediatric deaths happen and how to support families after these tragedies.
SAN CLEMENTE, Calif. /California Newswire/ -- Casa Romantica Cultural Center and Gardens, an award-winning southern California 501(c)(3) nonprofit, celebrated the opening of its new exhibit on display at John Wayne Airport on Saturday, February 8.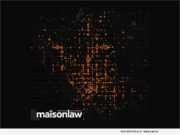 VISALIA, Calif. /California Newswire/ -- According to a 2018 police report, a staggering 64 percent of fatal crashes in Fresno involved a vehicle and a pedestrian. In an effort to raise awareness and reduce pedestrian fatalities, Maison Law of Visalia, California conducted a study of Fresno's most dangerous roads and intersections for pedestrians.
SAN FRANCISCO, Calif. /California Newswire/ -- At a time when various governments and health bodies are still figuring out the different modes of transmission of novel coronavirus 2019, there are some spelled out precautions for which there is a universal consensus, says HexGn research. One of them is to avoid contact with the objects, people, surfaces, et al.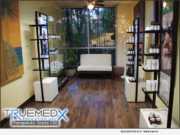 DALLAS, Texas, Feb. 12, 2020 (SEND2PRESS NEWSWIRE) -- TrueMedX Dallas has opened its first store in Texas. The TrueMedX brand is gaining strength as the #1 CBD formulae for relief from a long list of ailments.