ATLANTA, Ga., Jan. 16, 2020 (SEND2PRESS NEWSWIRE) -- Top of Mind Networks (Top of Mind), a leader in customer relationship management (CRM) and marketing automation software for the mortgage lending industry, today announced it has elevated Jonas Kruckeberg to executive vice president of strategic partnerships and industry relationships.
SAN FRANCISCO, Calif. /California Newswire/ -- EPIC Insurance Brokers & Consultants announced today the launch of a national specialty practice, Asset Lifecycle Management, providing risk consulting and risk transfer solutions focused on clinical and electronic equipment. Large healthcare systems, major universities, and financial institutions rely on electronic equipment to conduct daily operations.
MACON, Ga., Jan. 16, 2020 (SEND2PRESS NEWSWIRE) -- LBA Ware, a leading provider of incentive compensation management (ICM) and business intelligence software solutions for the mortgage industry, today released summary statistics on the state of mortgage industry compensation in 2019. The firm's analysis of year-over-year data from its CompenSafe ICM platform reveals compelling trends about how mortgage lenders nationwide are managing commissions for loan originators (LOs).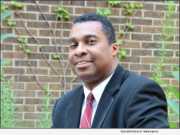 CHICAGO HEIGHTS, Ill., Jan. 16, 2020 (SEND2PRESS NEWSWIRE) -- Prairie State College (PSC) coordinator of Male Success Initiative (MSI) William Berkley recently was recognized with the 2019 Dr. Twitty J. Styles Leadership Award from JV Educational Consultants.
AUSTIN, Texas, Jan. 16, 2020 (SEND2PRESS NEWSWIRE) -- "The Secret Life of Mold," a podcast released by Mold Inspection Sciences Texas, recently sat down with Robby Jackson, general manager of Blackmon Mooring & BMS CAT Austin, to discuss the solution for a more efficient response to mold.
MIAMI, Fla., Jan. 16, 2020 (SEND2PRESS NEWSWIRE) -- Papa Inc., a nationwide provider for seniors and caregivers announced today its newest partnership with Priority Health. Papa will provide "Grandkids On-Demand" for Priority Health's PriorityMedicare Edge and PriorityMedicare Ideal Medicare Advantage plan members.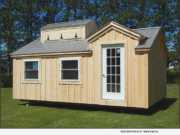 SOUTH LONDONDERRY, Vt., Jan. 16, 2020 (SEND2PRESS NEWSWIRE) -- Jamaica Cottage Shop has hit a milestone. After 25 years of being in business, it's excited to announce it just shipped its 10 thousandth building. And, considering the company's owner first started out building dog houses, that's a pretty impressive accomplishment.
SHENZHEN, China, Jan. 16, 2020 (SEND2PRESS NEWSWIRE) -- iSkysoft, a leading multimedia software company since 2007, has announced the launch of FilmoraPro, a professional video editing software for professional editors and industry creators.