SAN FRANCISCO, Calif. /California Newswire/ -- Phoenix-based Polyient Labs, an early-stage, blockchain-startup incubator, is co-sponsoring Blockchain for Good, October 25 -27, 2019 in San Francisco. The agenda includes keynote speakers and workshops where participants can pitch ideas.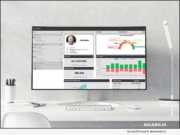 MIAMI, Fla., Oct. 3, 2019 (SEND2PRESS NEWSWIRE) -- South Florida-based AI Fintech company Aclaro, whose mission is to deliver data transparency and personalized insights to its auto lending clients, has developed an innovative, technologically advanced method of increasing borrower retention rates. Instead of sending out thousands of low balance letters with the hope that customers will open these letters and follow up with the lender, Aclaro has made the process much simpler and easier.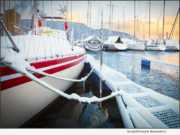 SANTA MARIA, Calif. /California Newswire/ -- The change of seasons no longer means having to perform labor intensive tasks to safeguard your boat, dock and summer lake equipment from the damage that can occur from frigid, freezing water conditions. This winter use a Deicer in your lake or pond to prevent costly damage, says Discount Pumps.
DALLAS, Texas, Oct. 3, 2019 (SEND2PRESS NEWSWIRE) -- Olerio Homes has launched its first townhouse development at Kimsey Place in the Medical District. With the area's population projected to grow by 12.5% from 2016 to 2021, this development couldn't come at a better time.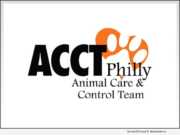 PHILADELPHIA, Pa., Oct. 3, 2019 (SEND2PRESS NEWSWIRE) -- The Animal Care and Control Team of Philadelphia (ACCT Philly) Board of Directors today announced Aurora Velazquez as the new Executive Director of the City's animal shelter. Velazquez will begin her new role on November 4, 2019.
DALLAS, Texas, Oct. 3, 2019 (SEND2PRESS NEWSWIRE) -- the Shardus Project continues to gain momentum with their state sharding solution and will be the first team in The world to demonstrate linear scaling functionality on a decentralized blockchain network at their Q3 update event on Saturday, October 19 in Dallas at the Emerging Technology Summit in Dallas, Texas.
LEHI, Utah, Oct. 3, 2019 (SEND2PRESS NEWSWIRE) -- SimpleNexus, developer of the leading digital mortgage platform for loan officers, borrowers and real estate agents, today announced that company Founder and CEO Matt Hansen has been named to HousingWire's inaugural list of HW Tech Trendsetters. The award program recognizes the most impactful and innovative technology leaders serving the housing economy.
ATHENS, Ga., Oct. 3, 2019 (SEND2PRESS NEWSWIRE) -- FormFree today announced that Founder and CEO Brent Chandler has been named to HousingWire's inaugural class of HW Tech Trendsetters, an award honoring executives who have played an integral role in bringing innovative solutions to the housing market.
ATLANTA, Ga., Oct. 3, 2019 (SEND2PRESS NEWSWIRE) -- BDR is delighted to announce the addition of five new Partners to its Senior Leadership Team. Anna Forgey, Hector Morales, Katie Leonard, David Benson and Jesse Frasier have been appointed as partners to enhance the specialization and focus of the Atlanta-based consulting team.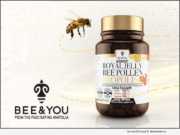 NEW YORK, N.Y., Oct. 3, 2019 (SEND2PRESS NEWSWIRE) -- BEE&YOU's Ultra Strength Tablet was awarded "the Sustainable New Product" by Sustainable Food Awards, in Amsterdam in June 2019. The tablet is a natural mixture of propolis, royal jelly and pollen without added sugar, fat, preservatives or any chemical additives. Recommended amount is two tablets daily preferably between meals.
BALTIMORE, Md., Oct. 3, 2019 (SEND2PRESS NEWSWIRE) -- On Saturday, November 9, 2019, the Embassy of Haiti in Washington, D.C. will host the book launch for Maryland corporate finance businesswoman, Bernadette Jeudy, as she reads from and sales copies of her debut memoir, "Tested Innocence" (ISBN: 978-0578572123).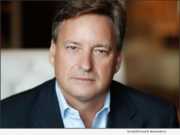 ORLANDO, Fla., Oct. 3, 2019 (SEND2PRESS NEWSWIRE) -- This week, Foxtail Coffee Co., a local chain serving organic and ethically-sourced coffee, added Scott Callahan to their owner and leadership team. Callahan, a real estate investor, lawyer and philanthropist in Winter Park, Fla., will also serve as general counsel to the company. He joins co-founders Alex Tchekmeian and Iain Yeakle in overseeing the expansion and continued success of the local string of cafes.