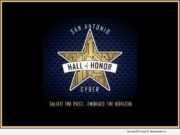 SAN ANTONIO, Texas, Aug. 16, 2019 (SEND2PRESS NEWSWIRE) -- The CyberTexas Foundation will host the 2019 San Antonio Cyber Hall of Honor Induction Ceremony on Tuesday, August 20, 2019 at 5 p.m. at the University of Texas at San Antonio (UTSA) Downtown Campus, Buena Vista Building. The Hall of Honor recognizes cyber pioneers who innovatively forged new paths across the city of San Antonio, the state of Texas, the nation and abroad.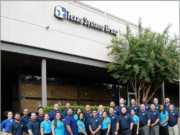 AUSTIN, Texas, Aug. 16, 2019 (SEND2PRESS NEWSWIRE) -- Texas Systems Group (TXSG) has earned a coveted slot on Channel Futures' list of the top 501 IT managed service providers (MSPs) worldwide. Channel Futures issued a statement about this year's list saying, 'The competition was fierce, but their commitment to taking risks on strategic business decisions, dedication to customer support and intuitive knowledge of the managed services market helped these companies rise above the competition.'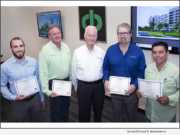 POMPANO BEACH, Fla., Aug. 16, 2019 (SEND2PRESS NEWSWIRE) -- The national labor shortage is hitting the construction industry with an especially hard punch, but South Florida's Current Builders has developed a transformative program to help alleviate the crisis. CB University is a free, bilingual, in-house program that educates motivated workers who want to advance to the next level.
MACON, Ga., Aug. 15, 2019 (SEND2PRESS NEWSWIRE) -- Inc. magazine yesterday revealed that LBA Ware(TM), provider of the leading automated compensation and sales performance management platform for mortgage lenders, is ranked 3,466 on the magazine's annual Inc. 5000 list. The Inc. 5000 list is the most prestigious ranking of the nation's fastest-growing private companies.