NEW ORLEANS, La., Aug. 15, 2019 (SEND2PRESS NEWSWIRE) -- Louisiana Appleseed recently released its report, "A Vicious Cycle: How Predatory Lending and Court Fines & Fees Continue to Trap Communities of Color in Debt," which discusses its findings on financial stability in low-income and communities of color. As a part of a statewide tour to inform communities of these issues, Louisiana Appleseed is now taking these findings to Shreveport.
DALLAS, Texas and SAN FRANCISCO, Calif., Aug. 15, 2019 (SEND2PRESS NEWSWIRE) -- EPIC Insurance Brokers and Consultants, a retail property, casualty insurance brokerage and employee benefits consultant, has been recognized by their team members in Dallas as one of the 2019 Best Places to Work in North Texas in a survey conducted annually by the Dallas Business Journal.
TORRANCE, Calif. /California Newswire/ -- DocMagic, Inc., the premier provider of fully-compliant loan document preparation, regulatory compliance and comprehensive eMortgage services, announced that INTEGRA Software Systems (INTEGRA) will offer the company's document preparation solution to their client base via an integration with INTEGRA's new LOS, EPIC.
TOLEDO, Ohio, Aug. 15, 2019 (SEND2PRESS NEWSWIRE) -- Ground Penetrating Radar Systems, LLC ("GPRS"), has acquired Master Locators utility locating business ("Master Locators"), a leading provider of private utility locating, concrete scanning, vacuum excavation, SUE and video pipe inspection services.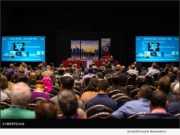 SAN ANTONIO, Texas, Aug. 15, 2019 (SEND2PRESS NEWSWIRE) -- Cybersecurity leaders are set to convene at the annual CyberTexas conference, cyber job fair and Hall of Honor Induction Ceremony in San Antonio, August 20 and 21, 2019, produced by the CyberTexas Foundation.
LITITZ, Pa., Aug. 15, 2019 (SEND2PRESS NEWSWIRE) -- For the first time in decades, the long-lost heritage grain, Rosen rye, will be distilled into rye whiskey in Pennsylvania! "The last man to distill Rosen rye into whiskey at Michter's Distillery in Schaefferstown, Pa. will be the first to distill it here again," said Laura Fields, founder of the American Whiskey Convention and CEO of the non-profit, The Delaware Valley Fields Foundation.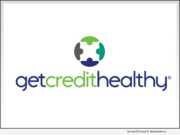 SUNRISE, Fla., Aug. 15, 2019 (SEND2PRESS NEWSWIRE) -- Fintech company, Get Credit Healthy (a subsidiary of Beta Music Group Inc. OTC PINK: BEMG) has been added to the Preferred Partner network of The Mortgage Collaborative ("TMC"). Get Credit Healthy will offer TMC members access to resources designed to reduce loan fallout and leverage data.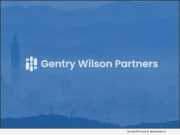 TAIPEI CITY, Taiwan, Aug. 15, 2019 (SEND2PRESS NEWSWIRE) -- After the poorest quarterly performance in almost three decades during the period from April to June this year, Gentry Wilson Partners analysts say China is clearly facing serious economic challenges. The world's second largest economy was once the most rapidly expanding, benefitting from inexpensive labor and sizeable government spending on infrastructure.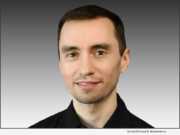 SCRANTON, Pa., Aug. 15, 2019 (SEND2PRESS NEWSWIRE) -- Intermittent fasting is not a new topic, but one that's gaining more and more traction when it comes to weight loss and achieving a healthy lifestyle. After Jeff Mirro, a health enthusiast, started researching all he could about the subject, he decided to start a blog - JeffMirro.com - where he posts data and research, shares personal stories and resources and works to help people achieve optimal health.