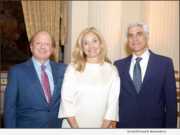 LAS VEGAS, Nev., Aug. 7, 2019 (SEND2PRESS NEWSWIRE) -- A proud tradition in the American Gem Society (AGS) took place last night as the Society once again honored the outstanding accomplishments of the jewelry industry's best and brightest at the annual Circle of Distinction Dinner. The prestigious event was held at New York City's historic Plaza Hotel and celebrated the work of three well-known and highly-respected industry professionals.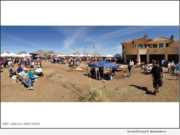 ELGIN, Ariz., Aug. 7, 2019 (SEND2PRESS NEWSWIRE) -- On September 21, 2019, Kief-Joshua Vineyards will be hosting the First Annual Southeast Arizona New Vintners Wine Growers Harvest Festival at their vineyard in Elgin, Arizona (located at 370 Elgin Road, Elgin, AZ 85611). Eight Arizona-based wineries and vineyards will be in attendance, pouring some of the state's newest wines available, alongside two local bands on stage, gourmet food from local eateries and a variety of retail vendors.
RALEIGH, N.C., Aug. 7, 2019 (SEND2PRESS NEWSWIRE) -- EHOP Health, a chronic disease reversal company headquartered in the Triangle region, is proud to announce the hire of Baker Freiberg as Vice President of Sales. A veteran of the insurance industry, Freiberg brings extensive experience working with large employers that are looking for help reducing their healthcare costs.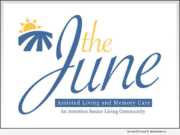 SAN ANTONIO, Texas, Aug. 7, 2019 (SEND2PRESS NEWSWIRE) -- Aventine Hill Communities is proud to announce that they have taken over ownership of The Heritage at Westover Hills, a beloved Assisted Living and Memory Care community in San Antonio, Texas, and are renaming the community - The June!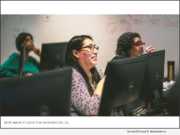 WASHINGTON, D.C., Aug. 7, 2019 (SEND2PRESS NEWSWIRE) -- Byte Back and Saylor Academy announced a new partnership today to expand free college opportunities for adults preparing for living-wage careers. Byte Back students, most of whom are unemployed when they start, will be able to save thousands of dollars on degrees by using Saylor Academy's free online college-credit courses.