FORT WORTH, Texas, July 15, 2019 (SEND2PRESS NEWSWIRE) -- The Center for Cancer and Blood Disorders will debut its documentary series, "Journey of Hope," Saturday, July 20, 2019 at 4:30 p.m. on WFAA - TV Channel 8 to showcase the inspiring stories of North Texans and their battles against cancer.
DENVER, Colo., July 15, 2019 (SEND2PRESS NEWSWIRE) -- Gulftech International, Inc. ("Gulftech") based in Denver, Colorado, USA, announced today that it has completed the acquisition of ABL S.p.A. ("ABL" or the "Company"). The Gulftech family of companies are the world's recognized leaders in the engineering, manufacture, lease, sale and service of industrial equipment and components serving many of the world's most important food production and processing companies.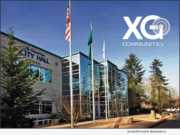 FEDERAL WAY, Wash., July 15, 2019 (SEND2PRESS NEWSWIRE) -- XG Communities LLC, a premier provider of wireless and engineering services for carriers and municipalities across the United States, announce their agreement to provide small cell program solutions for the City of Federal Way, Washington.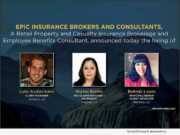 SAN FRANCISCO, Calif. and PHOENIX, Ariz., July 15, 2019 (SEND2PRESS NEWSWIRE) -- EPIC Insurance Brokers and Consultants, a retail property and casualty insurance brokerage and employee benefits consultant, announced today the expansion of their operations in the Southwest with the hiring of Client Manager Luke Aschermann, Property & Casualty Claims Manager Norma Brehm, and Principal/Senior Client Advocate Belinda Lopes. All join EPIC from Willis Towers Watson.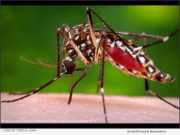 HUNTINGDON VALLEY, Pa., July 15, 2019 (SEND2PRESS NEWSWIRE) -- In the midst of summer, kids need protection from disease-carrying mosquitoes and ticks. The experts at Giroud Tree and Lawn share a summertime checklist to keep kids safe from biting insects. Teaching kids ways to prevent mosquito and tick bites will empower them to be mindful of their surroundings while out in nature.