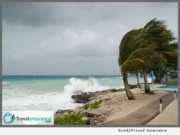 NEW YORK, N.Y., July 11, 2019 (SEND2PRESS NEWSWIRE) -- With Tropical Storm Barry expected to become the first named hurricane of 2019, thus begins the storm season that will likely impact hundreds of thousands of travelers, according to TravelInsurance.com. The question many travelers have is "Will my travel plans be affected, and if so, how can I make sure I don't lose the hard-earned money I've invested in this vacation?"
POMPANO BEACH, Fla., July 11, 2019 (SEND2PRESS NEWSWIRE) -- ACES Risk Management (ARMCO), the leading provider of enterprise financial risk management solutions, announced the release of the quarterly ARMCO Mortgage QC Trends Report. The latest report covers both the fourth quarter (Q4) and the calendar year (CY) 2018, and provides loan quality findings for mortgages reviewed by ACES Audit Technology.
HALF MOON BAY, Calif. /California Newswire/ -- Treadstone 71, the leading cyber and threat intelligence tradecraft company, today announced the Treadstone 71 Intelligence Roadmap. The new education program includes in-depth training along the cyber threat intelligence and counterintelligence lifecycles covering each phase in detail.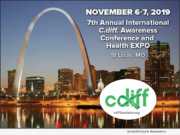 ST. LOUIS, Mo., July 11, 2019 (SEND2PRESS NEWSWIRE) -- The C Diff Foundation is honored to welcome 30+ international leading topic experts from hospitals, pharma, biotech, academia, and Government agencies to deliver and discuss critical information on global healthcare-associated issues.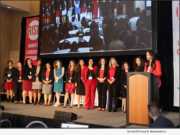 PROVIDENCE, R.I., July 11, 2019 (SEND2PRESS NEWSWIRE) -- A popular women's leadership conference is returning to Providence. The event will be held on September 19, 2019 at the Rhode Island Convention Center. Last year, the Realizing Inspiration and Sustaining Excellence (R.I.S.E) Women's Leadership Conference sold out; this year's event is being met with that same enthusiasm.
WEST PALM BEACH, Fla., July 11, 2019 (SEND2PRESS NEWSWIRE) -- OpenClose, an industry-leading multi-channel loan origination system (LOS) and digital mortgage fintech provider, announced the completion of an integration with Vice Capital Markets Inc., an established mortgage hedge advisory firm. Focused on maximizing hedging efficiencies, the new interface reduces the time to prepare and deliver loan data.
ATLANTA, Ga., July 11, 2019 (SEND2PRESS NEWSWIRE) -- FormFree(R) today announced that it has entered into a strategic alliance with FundingShield, a fintech firm that safeguards homebuyers, mortgage lenders and title insurance underwriters from wire fraud.