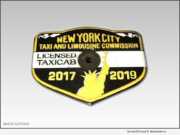 CENTRAL ISLIP, N.Y., June 9, 2019 (SEND2PRESS NEWSWIRE) -- Maltz Auctions, a premier full-service auction company serving the New York Metropolitan region, announced it will auction on behalf of a Secured Party, sixty New York City taxi medallions ("Medallions"), all of which are corporate mini-fleets, and which will be sold by the mini-fleet, at the NY LaGuardia Airport Marriott Hotel, on Wednesday, July 17, 2019 at 4 p.m. with registration commencing at 3 p.m.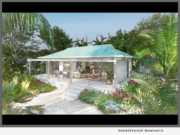 SAN DIEGO, Calif. /California Newswire/ -- Legacy Global Development today announced the release of four new Bungalows at its luxurious Orchid Bay, Belize property. Beachfront Bungalows make owning a home in Belize attainable to a wider pool of potential buyers, as they have a more affordable price point than Orchid Bay's other homes.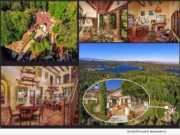 LAKE ARROWHEAD, Calif. /California Newswire/ -- Lynne B. Wilson and Associates, Inc. has announced a one-of-a-kind showplace nestled on a secluded 1.03 acres in the exclusive, gated Cedar Ridge Estates offered for $2.5 Million. The perfect abode is one where a sense of comfort is paramount; a property which not only fuses seamlessly with its stunning landscaped and manicured surrounds, but embraces you with its soulful, timeless design.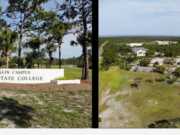 ORLANDO, Fla., July 9, 2019 (SEND2PRESS NEWSWIRE) -- Unmanned Safety Institute (USI) announced today that they will be establishing the first-in-the-nation Unmanned Safety Institute - Center of Excellence, a remote pilot training and safety certification center, at Gulf Coast State College (GCSC) in Port St. Joe, Florida.
LONG ISLAND, N.Y., July 9, 2019 (SEND2PRESS NEWSWIRE) -- After a 6-year hiatus, Long Island-based singer/songwriter Joe Iadanza announced his return with the release of a 1970's inspired folk-rock love letter titled, "Common Man." Joe Iadanza is hitting the road this summer to support "Common Man," including two full-band album-release shows.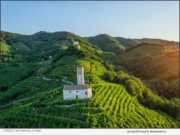 SOLIGHETTO, Italy, July 9, 2019 (SEND2PRESS NEWSWIRE) -- The UNESCO (United Nations Educational, Scientific and Cultural Organization) Assembly has officially declared the Prosecco Hills of Conegliano and Valdobbiadene the 55th Italian "World Heritage Site." Innocente Nardi, President of the Consortium for the Protection of Conegliano Valdobbiadene Prosecco DOCG, expressed, "Our profound satisfaction and immense joy at the declaration of the Prosecco Hills of Conegliano and Valdobbiadene as a World Heritage Site."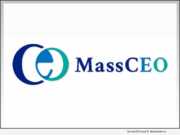 CAMBRIDGE, Mass., July 9, 2019 (SEND2PRESS NEWSWIRE) -- Following a meeting with state officials at the Massachusetts Office of Business Development (MOBD), the Massachusetts Center for Employee Ownership (MassCEO) is pleased to announce it has secured $50,000 in state funding for its annual operating budget.