PALO ALTO, Calif. /California Newswire/ -- or the first time, families who struggle to make ends meet can apply for multiple summer camp scholarships with ActivityHero's simple online registration. Over 1,000 scholarships are available at 50 summer camps for as little as $20.
VANCOUVER, Canada, May 15, 2019 (SEND2PRESS NEWSWIRE) -- San Jose Sharks Head Coach Peter DeBoer will headline the 2019 TeamSnap Hockey Coaches Conference taking place July 18-20 at Ryerson University in Toronto. The eighth annual hockey conference features more than 50 professional presenters and is expected to be one of the largest gatherings of hockey coaches ever assembled.
LOS ANGELES, Calif. /California Newswire/ -- End of Life Choices California announced today the official launch of its newly established non-profit organization dedicated to providing factual information and personal support regarding California's End of Life Option Act (EOLOA) and all other legal end-of-life options to the medical community and to the public.
SAN DIEGO, Calif. /California Newswire/ -- ReverseVision, the leading provider of technology and training for the Home Equity Conversion Mortgage (HECM) and senior lending industry, today announced the release of the Comparison Calculator within RV Sales Accelerator (RVSA).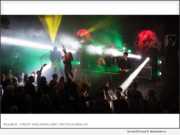 CHARLOTTE, N.C., May 15, 2019 (SEND2PRESS NEWSWIRE) -- N.C.-based rock band, Killakoi, opened the inaugural Epicenter Festival. On May 9, 2019 Killakoi took the stage in the Epicenter Village for the early arriving festival campers. The festival was estimated to have an estimated 10,000 campers.
PHILADELPHIA, Pa., May 15, 2019 (SEND2PRESS NEWSWIRE) -- In the midst of a thriving writing career, Daralyse Lyons, author of over 20 books, has just embarked on a new journey. On "The Transformational Storyteller" podcast, Daralyse takes the listener into the lives and minds of real people whose stories have the power to captivate and motivate.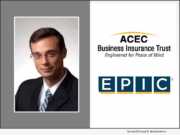 WASHINGTON, D.C. and SAN FRANCISCO, Calif., May 15, 2019 (SEND2PRESS NEWSWIRE) -- The American Council of Engineering Companies (ACEC) Business Insurance Trust (BIT) and Greyling/EPIC Insurance Brokers & Consultants announced today that Paul Boyce, P.E., PG, has been appointed a Trustee for the ACEC Business Insurance Trust.