SAN FRANCISCO, Calif. /California Newswire/ -- A newly published market research report from Neurotech Reports, the leading market intelligence firm in the neurotechnology industry, forecasts that the worldwide market for bioelectronic medicine and related technologies will reach $16.6 billion by 2025.
WALNUT CREEK, Calif. /California Newswire/ -- Absolute Trust Talk, a monthly podcast released by Absolute Trust Counsel, recently sat down with Linda Fodrini-Johnson, Founder and Executive Director of Eldercare Services, to discuss the solution to aging with ease.
PORTLAND, Ore., May 9, 2019 (SEND2PRESS NEWSWIRE) -- Mold Inspection Sciences (MIS), one of the state's largest mold inspection and testing companies, has announced the publication of an infographic now available to view and download from the Mold Inspection Sciences website.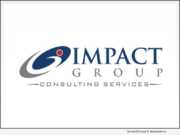 MINNEAPOLIS, Minn., May 9, 2019 (SEND2PRESS NEWSWIRE) -- IMPACT Group, Inc., a recognized Twin Cities-based management consulting firm and Managed Service Provider specializing in large scale IT and supply chain strategy, project delivery, cybersecurity and enterprise program management, announced today the launch of SecureNow - professional cybersecurity your organization can afford!
PROVO, Utah, May 9, 2019 (SEND2PRESS NEWSWIRE) -- Simplifile, a leading provider of real estate document collaboration and recording technologies for lenders, settlement agents and counties, today announced that it is joining the Arbor Day Foundation for the launch of its Time for Trees initiative, a commitment to plant 100 million trees in forests and communities worldwide by 2022.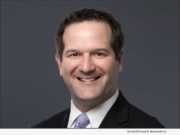 NEW YORK, N.Y., May 9, 2019 (SEND2PRESS NEWSWIRE) -- Frenkel & Company - an EPIC Company announced today that risk management and insurance professional Adam Glick has been appointed Principal of the firm's operations in New York. Glick is based in EPIC's New York, NY office and reports to Phil Remig, New York City President & COO.