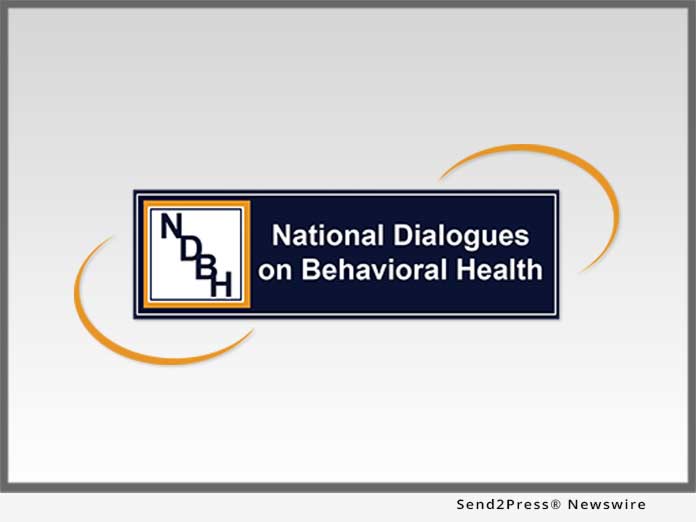 NEW ORLEANS, La., Aug 02, 2018 (SEND2PRESS NEWSWIRE) — The 2018 59th Annual National Dialogues on Behavioral Health (NDBH) conference will be held in New Orleans at the Renaissance Arts Hotel from October 28 – 31, 2018, and is titled "Reinventing the Behavioral Health Workforce: Implementing Innovative Solutions."
Conference topics are designed for: psychiatrists, social workers, nurses, psychologists, counselors, addiction counselors, case managers, policy makers, behavioral healthcare providers, peer recovery workforce, state and county administrators, law enforcement/justice professionals, emergency/disaster response professionals, educators and school based counselors.
National Dialogues Conference partners are the National Association of County Behavioral Health and Developmental Disability Directors (NACBHDD), the Western Interstate Commission for Higher Education (WICHE) Mental Health Program and the National Association of State Mental Health Program Directors (NASMHPD).
The focus of this year's conference is particularly timely as it addresses issues of behavioral health workforce shortages and challenges.
"By 2025, shortages are projected for psychiatrists, social workers, psychologists, school counselors, and marriage and family therapists," says Mary E. Smith, Ph.D., NDBH president. "The current behavioral health workforce is characterized as being part of an aging population with high turnover rates, maldistributed, and inadequately compensated."
At the same time, behavioral health systems are evolving so that there is a priority on the delivery of evidence-based services, a recovery orientation, quality and accountability, and integration with primary care. These system inadequacies have resulted in shifting the responsibility for care to other social service and law enforcement agencies. The future for the behavioral health workforce is dire.
So, the question is: What is to be done to address this behavioral health workforce disaster?
The National Dialogues on Behavioral Health Conference which begins Monday, October 29, will address the following questions:
* How can one "resource shift" and better utilize the current behavioral healthcare workforce?
* How can technology and telehealth be used as workforce extenders, especially in rural areas?
* How can the use of peer specialists, family caregivers, school counselors, primary care providers, and providers in the child welfare and criminal (and juvenile) justice systems be optimized?
* How can effective behavioral health community collaborative entities be formed?
* What are effective funding and reimbursement strategies to support needed workforce initiatives?
The pre-conference program, which will be offered on Sunday, October 28, 2018, from 9 a.m. to 1:30 p.m., is dedicated to the innovations in artificial intelligence and its use to support and/or provide increased access to behavioral health care.
The conference will include the opportunity for participants to have direct dialogue and discussion with the expert national speakers throughout the agenda.
The fee for the general conference Monday through Wednesday is $325. The pre-conference fee for Sunday, October 28, is $175.
Conference registration, hotel reservations, detailed session descriptions and additional information on presenters can be accessed at: http://nationaldialoguesbh.org/.
Conference registration questions may be directed to Brittany Copithorn at bcopithorn@wiche.edu. Early registration is encouraged.
News Source: National Dialogues on Behavioral Health
Related link: http://nationaldialoguesbh.org/
This press release was issued on behalf of the news source, who is solely responsible for its accuracy, by Send2Press Newswire. To view the original story, visit: https://www.send2press.com/wire/national-behavioral-health-conference-scheduled-in-new-orleans-october-28-31-2018/