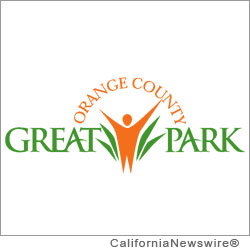 IRVINE, Calif. /California Newswire/ — Music lovers of all ages can enjoy a musical tour around the world when the Orange County Great Park, in association with Irvine Barclay Theatre, presents a diverse mix of internationally acclaimed musicians, dancers and exciting new artists at the fifth annual Flights & Sounds Summer Festival beginning Thursday, August 2, 2012 at the Great Park.
Each weekend during the five-week festival offers music lovers a different stop on this expertly curated musical and cultural world tour set in unique venues at the Great Park. Multiple Grammy Award-winning sensation Ladysmith Black Mambazo, Grammy Award-winning Latin jazz bandleader Poncho Sanchez, Persian electronica phenomenon Niyaz and Grammy Award-winning bluegrass legend Del McCoury headline the summer festival.
The annual Flights & Sounds Summer Festival originated in 2008 as part of the Great Park's commitment to delivering top-quality arts and culture programs to Orange County. Curated in association with Irvine Barclay Theatre, the Festival has evolved into a signature event in the Southern California arts landscape.
"More than 20,000 visitors enjoyed last year's Flights & Sounds Summer Festival and we're excited to build on that success," said Beth Krom, Chair, Orange County Great Park Corporation. "We've taken great care to curate a diverse and spectacular music and dance celebration that will feature five weekends of performances ranging from African rhythms to Latin music to British and Celtic folk to popular American swing."
Unforgettable Experience in Unique Venues:
Beyond the varied and rich musical line up, the Great Park Flights & Sounds Summer Festival provides a unique setting that adds to the visitor experience. The musical performances take place in three specially-designed iconic venues at the Great Park.
* New this year, the Palm Court Arts Complex venue will feature a place to mix and mingle under 54 illuminated Canary Island Palm Trees delivering an outdoor club-like setting unequaled in Orange County.
* The Runway Stage venue will showcase the Festival headliners and offers concert seating and spacious lawns for those bringing their blankets and chairs.
* The Dance Concourse venue features the iconic black and white checkerboard dance floor and includes dance instruction from Atomic Ballroom at 7:45 p.m. under the glow of the Great Park Balloon.
Live music begins at 8:15 p.m. Dance instruction will be provided on select nights beginning at 7:45 p.m. The Hangar Cafe opens at 6:15 p.m. before all shows and will feature a fresh selection of delicious food and beverages. Admission is free, and parking is $10.
The Orange County Great Park is located at Sand Canyon and Marine Way, and can easily be reached by the 5 or 405 freeways. For more information, visit, please visit www.ocgp.org or call 866-829-3829.