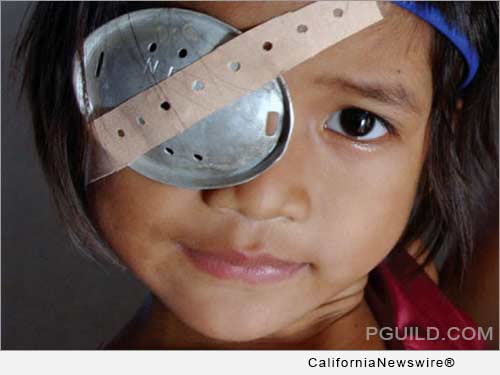 SANTA CLARA, Calif. /California Newswire/ — Professionals Guild announced today it is co-sponsoring two large April 2016 dance/networking parties: one in Silicon Valley; the other, a Charity Ball to cure blindness, in San Francisco. "All profits from the San Francisco Charity Ball will go to helping cure blindness in the poor countries of the world." explained Phil Seyer, director of Professionals Guild.
He added, "More than 450 people attended last year's Charity Ball and $9,000 was raised to cure 180 people of blindness. Our goal, this year is to raise $10,000 and cure 200 people of blindness!"
Special advance discount tickets for the party in Silicon Valley are available at http://pguild.com/ — registration for the San Francisco Charity Ball is also available at this website.
To get party tickets along with date, time, location info, one may either (1) visit http://pguild.com/ or (2) call 800-838-3006 and ask for Professionals Guild events.
Seyer added: "The Silicon Valley party will also be huge. More than 400 professional people attended last year and enjoyed networking, chatting, and DJ dancing. Full dinner or party snacks are also available for purchase."
Professional people from all walks of life attend these events cosponsored by Professionals Guild. "It's a wonderful mix of people of all ages 21 up," said Seyer.
Regarding dress, Seyer explained, "Men should take this opportunity to dress nicely. Many ladies will be dressed up and they appreciate it when men follow suit and dress well, too. Some men wear a beautiful tie along with a suit or sports coat. Some men like to be less formal and wear a dress shirt and slacks. That's fine, but casual attire is not recommended for these upscale events. Women will be in attractive slacks or a cocktail dress."
For more information, call the Professionals Guild at: 925-888-4392 or visit: http://pguild.com/. See also: https://www.facebook.com/bayareafunevents.
For questions or comments regarding the above news announcement, contact the company/organization(s) mentioned in the text, and not this website.
Copyright © 2016 CaliforniaNewswire® and Neotrope®. California Newswire is a publication of the Neotrope News Network and a U.S. reg. TM of Neotrope.