SAN DIEGO, Calif. — Taylor Wilshire, author of "The What-If Guy" (ISBN: 0-9778018-02), has found herself in the book-award spotlight. She recently won the 2006 People's Choice Book Review Award in the Chick-lit category and has also been chosen by "ForeWord Magazine" as a 2006 finalist in the romance category; winners will be announced in June.
In addition to being an award-winning author, Wilshire is also an ordained minister and former Fortune 500 executive. She is a sought after motivational and inspirational speaker and is one of the dating experts on the panel at: www.savvymiss.com.
"The What-If Guy" has been featured on NBC Morning News, Fox Morning News, KUSI morning-San Diego, and Los Angeles Cable on the "Joan Quinn Profiles." Wilshire has been featured in over 350 newspapers, nationwide, and has broadcast on over 40 radio stations, including National Public Radio (NPR), and Project Health Radio out of Chicago, XM Satellite Radio, and many more.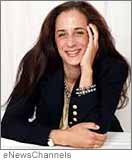 "The novel has a spiritual twist," the Romantic Reviewer reported. "There are tenets from 'A Course in Miracles,' a self-help study course that focuses on spirituality and personal growth which Wilshire references in seminars and lectures."
Wilshire's ability to communicate and to share her intense interest in spiritual development shines through in "The What-If Guy." The novel offers advice from a generation-X expert on love, career and happiness for today's 20-something woman.
Readers can expect to laugh, learn about the power of forgiveness, benefit from peace of mind through meditation, begin to understand that miracles can happen, and discover techniques for finding a soul-mate.
The main character in the novel, Ryley McKenna, is on the fast track to success. She has met the perfect guy – possibly a soul-mate – but soon realizes that something is missing; her ideas of success and love are not enough. In search of fulfillment, McKenna seeks to soften the edges of a stressful life. With the guidance of "A Course in Miracles," she gains the courage to begin an unforgettable journey of self-discovery and healing.
For more information about the author and the book, visit: http://www.thewhatifguy.com .
[tags]Taylor Wilshire, Nautilus Press, Chick lit novel, motivational and inspirational speaker, book awards, San Diego news[/tags]