LOS ANGELES, Calif. /California Newswire/ -- Amongst all of the glitz and glamour that is so prevalent in the modern cuisine industry, one factor consistently and undeniably proves itself: that unforgettable, exquisite flavor will always reign superior in the hearts of food lovers. Take into account the groundbreaking story of Korea Town's/LA's newest gem, H Cafe - part of the H Hospitality Group.
SAN DIEGO, Calif. /California Newswire/ -- Bank of Southern California, N.A. (OTC Pink: BCAL), a community business bank headquartered in San Diego, has announced the appointment of Joel Ewan as Senior Vice President, Credit Administration. In this newly created role, he will be responsible for managing, implementing, and evaluating credit policy initiatives as well as analyzing and structuring commercial credit for clients across multiple industry sectors.
PASADENA, Calif. /California Newswire/ -- Inside Public Accounting (IPA) named KROST CPAs & Consultants and its affiliated tax consulting practice Best of the Best and Top 200 Firms for the fourth year in a row. The firm placed 109th on the prestigious top 200 list, a substantial leap from 157th in 2016 when it first made the rankings.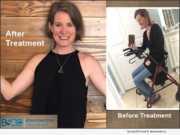 TAMPA, Fla., Aug. 12, 2019 (SEND2PRESS NEWSWIRE) -- Brandon Stem Cell Clinic (BSCC) recognizes that osteoarthritis is one of the most common joint conditions, affecting nearly 630 million people worldwide. It is commonly associated with aging but is also frequently seen in cases of overuse of joints. The growing number of cases alone prove a need for innovative and effective treatments as populations continue to age. (VIDEO)
MADISON, Wis., Aug. 12, 2019 (SEND2PRESS NEWSWIRE) -- "School of Errors - Rethinking School Safety in America" (ISBN: 978-1475837445), authored by David P. Perrodin, Ph.D., and published by Rowman & Littlefield, is being touted as "the most honest book ever written about the $3 billion school safety industrial complex." (VIDEO)