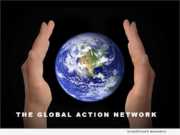 SAN FRANCISCO, Calif. /California Newswire/ -- The Global Action Network (GAN), an organization formed by activists, students, and researchers who seek new ways to reach the UN's 17 Sustainable Development Goals, has announced a new program which awards those who develop cutting edge solutions - and honors the finders by naming a prize after them.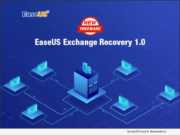 NEW YORK, N.Y., May 17, 2019 (SEND2PRESS NEWSWIRE) -- Great news today: EaseUS has announced a new free utility for Exchange server user on-boarding - Exchange Recovery 1.0; recovering the lost EDB files by a quick 3 steps. This useful Exchange recovery app can solve a series of data loss cases in Exchange server database, and get business back to work with powerful recovery features.
PLAINVIEW, N.Y., May 17, 2019 (SEND2PRESS NEWSWIRE) -- Lately, some businesses in the state of New York have been hiring workers as independent contractors, not as employees in order to avoid providing benefits for these workers, including workers compensation benefits. Robert Golan, PC, a worker's compensation lawyer, represented a massage therapist who worked for a local hospital doing therapeutic massages for patients.
PORT CHARLOTTE, Fla., May 17, 2019 (SEND2PRESS NEWSWIRE) -- Attorney Brian O. Sutter of All Injuries Law Firm has been recognized for his contributions to building new wells for clean drinking water in Haiti. Located in the town of Jacemel on the southern coast of Haiti, the project organized and carried out by Food For The Poor Inc., was part of the charitable organizations's wider effort.