SAN FRANCISCO, Calif. /California Newswire/ -- San Francisco Personal Injury Attorneys, Rahman Law PC, are pleased to announce their repeat sponsorship of Walk San Francisco's annual Walk to Work Day. The event will take place Wednesday, April 10, 2019 between 7:30 a.m. and 10 a.m. Last year's event was the biggest ever.
SAN DIEGO, Calif. /California Newswire/ -- Bank of Southern California, N.A. (OTC Pink: BCAL / OTCMKTS:BCA), a community business bank headquartered in San Diego, Calif., announced today that it has extended a loan facility to the NTC Foundation, a San Diego-based non-profit organization focused on creating a destination for arts and culture at the former Naval Training Center in San Diego.
SAN DIEGO, Calif. /California Newswire/ -- ReverseVision, the leading provider of technology and training for the Home Equity Conversion Mortgage (HECM) industry, today announced it has been named to HousingWire (HW) Magazine's Tech100 list of innovative housing technology companies for a fourth time. ReverseVision was previously named a HW Tech100 honoree in 2015, 2017 and 2018.
SYRACUSE, N.Y., April 2, 2019 (SEND2PRESS NEWSWIRE) -- Teens with food allergies are at the greatest risk of suffering a fatal reaction. Fifteen-year-old Olivier Deldicque is on a mission to change that. His new book, "When Every Bite Matters: One Teen's Journey with Food Allergies" (ISBN: 978-0578418537; Pop Fly Publishing) outlines life saving tips and advice for teens coping with food allergies.
TYNGSBOROUGH, Mass., April 2, 2019 (SEND2PRESS NEWSWIRE) -- Best Friends Pet Hotel is inviting pet-owning families to the new facility's grand opening celebration on Saturday, April 6, 2019 from 10 a.m. to 4 p.m. The event will offer free pet portraits with digital downloads, treats for pets at the Best Friends Treat Truck, refreshments for all guests, dog demonstrations, and tours of the new facility offering the latest in pet care.
ATLANTA, Ga., April 2, 2019 (SEND2PRESS NEWSWIRE) -- "THE UNIVERSAL GRAIN. Game of Professionals. Society. The Last Chance" to be held on May 11, 2019 beginning at 10 a.m. ET, ALLATRA International announced today. This momentous event will be held at Georgia Aquarium, in the Oceans Ballroom in the city of Atlanta, Georgia, USA.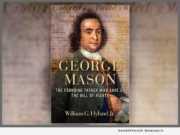 DELAND, Fla., April 2, 2019 (SEND2PRESS NEWSWIRE) -- George Mason was a short, bookish man who was a friend and neighbor of athletic, broad-shouldered George Washington, says author William G. Hyland, Jr., in his new book, "George Mason: The Founding Father Who Gave Us the Bill of Rights" (ISBN: 978-1621579267; Regnery History).
NEW YORK, N.Y., April 2, 2019 (SEND2PRESS NEWSWIRE) -- NexHealth, a fast-growing, New York-based patient experience management solution, is announcing its partnership with The Smilist. With a total of 21 (and growing) locations throughout New York City, Long Island, and New Jersey, The Smilist makes it easy for patients to find a convenient dental office.
SALT LAKE CITY, Utah, April 2, 2019 (SEND2PRESS NEWSWIRE) -- Mortgage document preparation vendor International Document Services, Inc. (IDS), announced it has been named to the 2019 HW TECH100 list published by mortgage industry trade magazine HousingWire. IDS was part of the inaugural TECH100 list, and 2019 marks the fifth year IDS has made the list.