SACRAMENTO, Calif. /California Newswire/ -- Funbee Toys is a one-of-a-kind toy library in the greater Sacramento area that also serves as a meetup for families with babies to preschoolers. The Funbee Toys Events meetup is the RSVP site for toy pick-ups as well as other community events such as potluck picnics, and outings to child-centered locations.
SAN DIEGO, Calif. /California Newswire/ -- The Mortgage Collaborative, a fast-growing independent mortgage cooperative of banks, credit unions and mortgage bankers, continues growth initiatives by adding three new mortgage executives to its Board of Directors. The new board members were voted in at their bi-annual member conference held in Austin, Texas.
BETHESDA, Md., March 13, 2019 (SEND2PRESS NEWSWIRE) -- Play Octopus ("Octopus"), an interactive entertainment platform inside rideshare vehicles, is proud to announce its inclusion in MindShare, an exclusive organization designed especially for CEOs of the most promising high-tech companies in the Washington, D.C. metropolitan area.
NEW YORK, N.Y., March 13, 2019 (SEND2PRESS NEWSWIRE) -- seriesOne Inc., a leading global digital security fundraising platform led by leaders with over 20 years of traditional investment banking, venture capital and technology experience, today announced its acquisition of Dynamo Development, a custom software development company with a mature engineering team based in the Ukraine.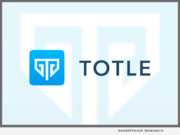 DETROIT, Mich., March 13, 2019 (SEND2PRESS NEWSWIRE) -- Totle, the startup powering rapid growth in the world of decentralized finance (DeFi) by providing optimized exchange functionality, today announced their partnership with Republic - a leading crypto and equity investment platform backed by Binance and AngelList that enables anyone to be an angel investor.
NASHVILLE, Tenn. and ATLANTA, Ga., March 13, 2019 (SEND2PRESS NEWSWIRE) -- Otherworld Entertainment LLC, parent company of Otherworld Encounter, will bring their 10,000-square foot, immersive art exhibit to The MET Atlanta for a limited engagement - April 13 to May 5, 2019.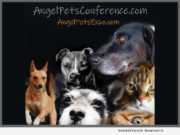 ASHEVILLE, N.C., March 13, 2019 (SEND2PRESS NEWSWIRE) -- Bright Star Studio, llc proudly presents a pioneering, unique, and much needed, Angel Pet Conference 2019 in North Carolina, covering many topics on senior pet care needs, end-of-life care, caregiver support and grief healing.
GREEN COVE SPRINGS, Fla., March 13, 2019 (SEND2PRESS NEWSWIRE) -- Clay County District Schools has selected Edupoint(R) Educational Systems to implement its industry-leading Synergy Education Platform for K-12 student information and learning management. The district's cloud-hosted Synergy solution will include Synergy Student Information System, Synergy Learning Management System with RTI/MTSS and Assessment.