ODESSA, Del., March 11, 2019 (SEND2PRESS NEWSWIRE) -- AutoAwards, provider of automotive dealership loyalty programs and marketing solutions, announced the launch of a video series called "Loyalty Matters." The primary focus for an automotive dealership at the start of a new year as vehicle sales start to slow is to retain their most profitable customers.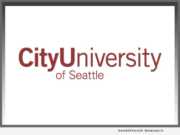 SEATTLE, Wash., March 11, 2019 (SEND2PRESS NEWSWIRE) -- The private, nonprofit City University of Seattle is demonstrating its support for students impacted by the recently announced closure of Art Institute campuses. To assist students seeking options to continue their education, City University of Seattle is offering a 25 percent tuition scholarship to students transferring from any AI campus.
PORTSMOUTH, N.H., March 11, 2019 (SEND2PRESS NEWSWIRE) -- Dr. Moby Parsons, a joint replacement specialist at the Knee, Hip and Shoulder Center in Portsmouth, N.H., helped to pioneer a surgical navigation tool that is now being widely used around the world to improve the results of shoulder replacement.
LOS ANGELES, Calif. /California Newswire/ -- AnyTrans, iMobie's top-notch software, today released the first remarkable update in 2019 for its Android manager. Combining desktop program, Android app, and web app smoothly, it works as the best-in-class Android device manager that covers different scenarios and multiple platforms.
NEW YORK, N.Y., March 11, 2019 (SEND2PRESS NEWSWIRE) -- Taylor Wilshire, President and CEO of Wilshire Financial and Wilshire Foundation was presented with the International Business Excellence Award in February 2019 in New York, New York, for constructing innovative programs and investments that address chronic environmental, social, and economic challenges in unique and transformative ways.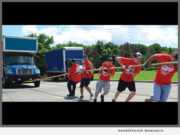 PHOENIX, Ariz., March 11, 2019 (SEND2PRESS NEWSWIRE) -- Move For Hunger announced today that registration is now open for the first annual Arizona Truck Pull. The event, in which teams of 5-10 will compete to see who can pull a moving truck 100 feet in the fastest time, will be hosted by Beltmann Relocation Group and the Arizona Relocation Alliance at Uncle Bear's Brewery in Gilbert on April 13, 2019 from 2 - 6 p.m.
EDMOND, Okla., March 11, 2019 (SEND2PRESS NEWSWIRE) -- NEXT Mortgage Events LLC, a creator of events for women mortgage executives, has announced that ReverseVision has been voted Best in Show for the live technology showcase at its February 2019 technology conference. This distinction is awarded to the technology showcase participant that presented the most compelling solution, as determined by attendee vote.