ARCADIA, Calif. /California Newswire/ -- Galileo Camps (Galileo Learning, LLC), one of the most renowned summer day camp providers in the country, will be putting down community roots this summer at Barnhart School on June 17, 2019.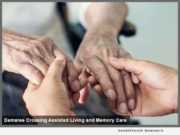 GREENWOOD, Ind., March 4, 2019 (SEND2PRESS NEWSWIRE) -- Meridian Senior Living's Demaree Crossing Assisted Living and Memory Care hosts two ongoing memory care workshops: Caregiver Cafe and Mini Dementia Workshops every month onsite at 1255 Demaree Road, Greenwood, IN 46143. These workshops are vital as the global impact of dementia is staggering.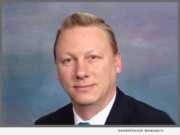 SALT LAKE CITY, Utah, March 4, 2019 (SEND2PRESS NEWSWIRE) -- TRK Connection (TRK), a leading provider of mortgage quality control (QC) and origination management solutions, announced today it has hired Chris Bruner, CMB, AMP, as Senior Vice President of National Sales.
MIAMI, Fla., March 4, 2019 (SEND2PRESS NEWSWIRE) -- Papa, Inc., the nation's first human companionship platform for seniors, today announced the appointment of healthcare benefit industry veteran Chuck Hector as Chief Growth Officer. Mr. Hector will play an instrumental role in leading the company's expansion of its "Grandkids On-Demand" service to address the epidemic of social isolation and loneliness in our nation's senior segment.
MAMARONECK, N.Y., March 4, 2019 (SEND2PRESS NEWSWIRE) -- Brands Within Reach (BWR) announced today the introduction of a new line of Nestea 17.6 ounce ready-to-drink natural black and green teas offered in four flavors: Black Tea lemon, Black Tea Peach, Green Tea Raspberry, Green Tea Lime and Mint.
SAN FRANCISCO, Calif. and HOUSTON, Texas, March 4, 2019 (SEND2PRESS NEWSWIRE) -- EPIC Insurance Brokers and Consultants, a retail property, casualty insurance brokerage and employee benefits consultant, announced today that it will sponsor the International Supply Chain Protection Organization (ISCPO) Annual Conference on March 6 and March 7 at the 7-Eleven Store Support Center in Irving, Texas.
TAIPEI, Taiwan, March 4, 2019 (SEND2PRESS NEWSWIRE) -- Taipei, Taiwan-based Ward Henderson Management will hold its annual fundraising dinner in July of this year. Proceeds from the event will go to a local children's foundation to help with the running costs of the organization.
PITTSBURGH, Pa., March 4, 2019 (SEND2PRESS NEWSWIRE) -- Steiner Realty, Inc. is excited to announce the launch of a brand new website. This new site with its stunning photography and easy navigation replaces the old site, developed in 2013. Casey Steiner, the company's President, described the new website as keeping with Steiner Realty's focus on total customer satisfaction.
WESTMONT, Ill., March 4, 2019 (SEND2PRESS NEWSWIRE) -- Pamela K. Bosco, President and Founder of Pet King Brands, was named a winner of Pet Age Magazine's 2019 Women of Influence annual award. Each year Pet Age bestows the honor on women leaders who have made a significant impact on the animal health and pet care industry.