EDMOND, Okla., and LANSDALE, Pa., March 1, 2019 (SEND2PRESS NEWSWIRE) -- NEXT Mortgage Events LLC, creator NEXT women's mortgage tech summit and Global DMS, a leading provider of cloud-based valuation management software, have announced that they partnered to create a fundraising event that raised over $2,700 for Girls Inc. of Tarrant County.
FORT SCOTT, Kan., March 1, 2019 (SEND2PRESS NEWSWIRE) -- Integrity Home Care + Hospice today announces the opening of its Fort Scott location, offering quality post-acute care and hospice throughout the region. The home health and hospice provider is at 902 South Horton Street, where it will provide acute rehabilitation and hospice services.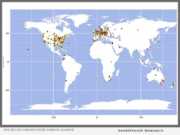 MINNEAPOLIS, Minn., March 1, 2019 (SEND2PRESS NEWSWIRE) -- Looking beyond the sharks and manta rays that catch the eye of visitors, researchers find great conservation potential in the wealth of fish and corals residing in the world's zoos and aquariums, says Species360 Conservation Science Alliance. A study published this week in Journal for Nature Conservation reports that aquariums hold 21 percent of the coral species that are Vulnerable to Climate Change.
MIAMI, Fla., March 1, 2019 (SEND2PRESS NEWSWIRE) -- Vertical3 Media, the Miami-based digital advertising and marketing agency, was recognized as the 2019 Gold recipient in the category of Digital Marketing Campaign of the Year, by the American Marketing Association's South Florida Chapter, for their Miami and Beaches Campaign.
RALEIGH, N.C., March 1, 2019 (SEND2PRESS NEWSWIRE) -- This is no April Fool's joke! On April 1, 2019 TenPlus Systems is celebrating 27 years in business at 500 Uwharrie Ct., Raleigh, North Carolina as the Triangle's most trusted, locally owned, Apple Value Added Reseller and Apple Premium Service Provider. To celebrate, they invite you to visit their newly renovated showroom.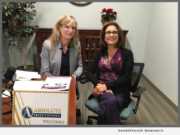 WALNUT CREEK, Calif. /California Newswire/ -- Absolute Trust Talk, a monthly podcast released by Absolute Trust Counsel, recently sat down with Dori Sproul, a family care specialist from the Alzheimer's Association of Northern California, to discuss the myths and misconceptions associated with Alzheimer's - a growing epidemic that affects more than 5 million people each year.
WASHINGTON, D.C., March 1, 2019 (SEND2PRESS NEWSWIRE) -- Byte Back, a growing tech education nonprofit, today announced that Chrissie Powell was named as the organization's Baltimore Site Director, leading the launch of its first expansion outside the Washington, D.C. metro region. This past October, Byte Back won a $1 million CAD ($775,000 USD) TD Ready Challenge grant to expand to Baltimore.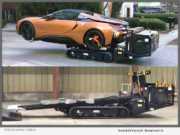 ATLANTA, Ga., March 1, 2019 (SEND2PRESS NEWSWIRE) -- Tow Atlanta is proud to announce the arrival of TARVA, Tow Atlanta's Recovery Vehicle Autobot-Robot that goes into low clearance parking decks/garages and other tight areas where vehicles may become disabled and physically carries them out. TARVA is only the second robot from EasTract (a French Company) to be operational in the United States.
ROSELAND, N.J., March 1, 2019 (SEND2PRESS NEWSWIRE) -- The Sudden Unexplained Death in Childhood (SUDC) Foundation is pleased to announce 20 states, Arizona, Arkansas, Florida, Hawaii, Indiana, Louisiana, Mississippi, Missouri, Montana, Nevada, New Hampshire, Ohio, Pennsylvania, Rhode Island, South Carolina, Tennessee, Texas, Utah, Washington and West Virginia have made statewide proclamations declaring March 2019 SUDC Awareness Month.