TORRANCE, Calif. /California Newswire/ -- Getec Industrial announces the launch of its redesigned website. The site has been updated with a new look and feel that incorporates the latest features of online web design, as well as optimizing the site for mobile devices such as phones and tablets.
STAFFORD, Va., Feb. 13, 2019 (SEND2PRESS NEWSWIRE) -- Coldwell Banker Elite has been named a Platinum Award winner by Cartus Broker Services for their outstanding performance during the past year. The award will be presented at the 2019 Cartus Broker Network Conference, held March 17-19 at The MGM Grand in Las Vegas. Cartus Corporation is a worldwide leader in employee relocation solutions.
LAKEVILLE, Mass., Feb. 13, 2019 (SEND2PRESS NEWSWIRE) -- Lift & Care Systems is proud to have a working relationship with, Homes for Our Troops, a non-profit organization that has a mission to build and donate specially adapted custom homes for severely injured post-9/11 Veterans, to enable them to rebuild their lives.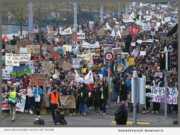 NEW YORK, N.Y., Feb. 13, 2019 (SEND2PRESS NEWSWIRE) -- Nonprofit JaneUnChained News Network announced today that New York environmental activists will converge on Brazil's Consulate in Manhattan on Valentine's Day, Thursday, February 14! The group plans to march several blocks from the Brazilian Consulate to the United Nations to demand Brazil's new President be prevented from selling off the Amazon to the highest bidder.
LA LUZ, N.M., Feb. 13, 2019 (SEND2PRESS NEWSWIRE) -- Stahmanns Pecans shares tips to know when pecans are ready to harvest. Pecans are ready to harvest when they begin to drop from the trees, usually around the time when the tree begins losing its leaves for the winter. Mature pecans have green husks which have turned brown and crack open. That's how you know they are ready.
TAIPEI, Taiwan, Feb. 13. 2019 (SEND2PRESS NEWSWIRE) -- Taiwan based investment house, Ward Henderson Management is pleased to announce the launch of its annual scholarship essay writing competition. Forming a part of the company's social responsibility program, the competition aims to encourage academically skilled students completing their final year of secondary school to pursue higher education.
BOCA RATON, Fla., Feb. 13, 2019 (SEND2PRESS NEWSWIRE) -- South Florida based security company, FBS - Fortified and Ballistic Security, announces plan to protect schools in honor of the one year anniversary of the Parkland shooting. For years, FBS has been perfecting their safe environments, or The Sanctuary(TM), for luxury homes, and the time has come to give back.
HONG KONG, Feb. 13, 2019 (SEND2PRESS NEWSWIRE) -- Today, PearlMountain announced the release of FlexClip, an easy-to-use online video creation tool that enables seamless workflows to create real estate videos, promos, intros, ads, slideshows, lifestyle videos, and much more.
NORTH BRUNSWICK, N.J., Feb. 13, 2019 (SEND2PRESS NEWSWIRE) -- Capacity LLC, trusted leaders in order fulfillment, e-commerce, and EDI solutions, has signed a long-term lease to expand into a built-to-suit 300,000 square foot fulfillment space in North Brunswick, N.J. The state-of-the-art facility will be ready for occupancy later this year.