HAVRE DE GRACE, Md., Feb. 11, 2019 (SEND2PRESS NEWSWIRE) -- Care9 Redesign Home Staging, a Havre de Grace, Maryland based professional home staging and interior redesign firm, has taken their design services digital. Their e-design services now allow clients from anywhere in the world to get expert advice on staging and redesigning their home's interior while still enjoying the satisfaction of do-it-yourself project completion.
SAN DIEGO, Calif. /California Newswire/ -- Bank of Southern California, N.A. (OTC Pink: BCAL) announced quarterly net income of $2.0 million for the fourth quarter of 2018, compared to $875 thousand in the third quarter of 2018 and $1.1 million for the fourth quarter of 2017. For the year ended December 31, 2018, net income was $5.3 million compared to $4.0 million for the year ended December 31, 2017.
CHINO HILLS, Calif. /California Newswire/ -- Halo Staffing Group, a leading staffing agency in the healthcare and clinical lab industries, announced today that they have won ClearlyRated's Best of Staffing(R) Client Award for providing superior service to their clients. Presented in partnership with CareerBuilder, ClearlyRated's Best of Staffing Client winners have proven to be industry leaders in service quality based entirely on ratings provided by their clients.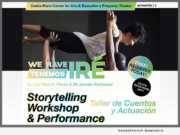 BRONX, N.Y., Feb. 11, 2019 (SEND2PRESS NEWSWIRE) -- Casita Maria Center for Arts & Education, in partnership with Pregones Theater, is proud to present "We Have Ire," a free excerpt performance of the multi-disciplinary theater project, on March 9, 2019, 2 - 2:45 p.m. The performance combines spoken word and theater produced by Cuban-American writer, performer, Doris Duke; Artist and San Francisco resident Paul S. Flores.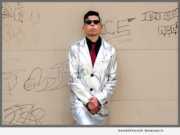 BOSTON, Mass., Feb. 11, 2019 (SEND2PRESS NEWSWIRE) -- Please join in a historical first! The nonprofit, Mira Alto Foundation will be celebrating this amazing 'Eating Disorders and Body Positive Awareness Week.' This marks the first time an LGBTQ+ focused organization has shed light on the epidemic of eating disorders within their community.
NORWALK, Conn., Feb. 11, 2019 (SEND2PRESS NEWSWIRE) -- After, Inc., the global leader Warranty Analytics Solutions since 2005, will be a major participant in the Field Service Medical Conference on February 25-27, 2019. The company announced today that it plans to introduce a powerful suite of optimization solutions at the conference, designed specifically for Medical Device & Medical Equipment manufacturers, to help reduce the costs and customer satisfaction impacts of unplanned service repairs.