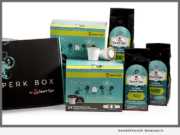 WALL, N.J., Feb. 6, 2019 (SEND2PRESS NEWSWIRE) -- Smart Sips Coffee founder and president, Lara Nikola, went swimming with the sharks from Shark Tank as a guest on Good Morning America's newly-branded afternoon show called 'Strahan and Sara,' pitching her unique fun flavored coffees, lattes, cappuccinos and hot chocolates.
PHOENIX, Ariz., Feb. 6, 2019 (SEND2PRESS NEWSWIRE) -- Mold Inspection Sciences (MIS) today announces the rollout of FLIR E6 Infrared Cameras across Mold Inspection Sciences service areas throughout Phoenix. The introduction of this advanced, non-invasive technology allows MIS field teams to zero in on and identify potential sources of moisture during testing and sampling investigations.
LOS ANGELES, Calif. /California Newswire/ -- Utelogy, maker of enterprise software for managing, monitoring and controlling connected workspaces, expands its value further into the enterprise when users combine a Cisco Touch 10 panel with Utelogy's U-Control.
SAN DIEGO, Calif. /California Newswire/ -- Bank of Southern California, N.A. (OTC Pink: BCAL / OTCMKTS:BCAL), a community business bank headquartered in San Diego, has expanded its business development team with the appointment of Scott Yates as Group Managing Director of Branch Sales and Deposit Origination. He will be responsible for leading the branch banking group in their efforts to grow the bank's core deposits, deepening existing client relationships and originating new client relationships.
PHILADELPHIA, Pa., Feb. 6, 2019 (SEND2PRESS NEWSWIRE) -- Edward Johnson aka Dr. Love - that's Dr. the Real Deal Love - founder of Love University, and author of the workbook, "3 Things Every Woman Needs to Know about a Man" (ISBN: 978-1928681526) is quickly gaining credibility in the relationship industry and rapidly becoming one of the premier authorities on dating, love and romance.
MIAMI, Fla., Feb. 6, 2019 (SEND2PRESS NEWSWIRE) -- Empire License, Inc., owners of a wide variety of trademarks/brands, are proud to announce the launch of their new apparel and more licensing agency, located in Miami, Fla.
CANTON, Ohio, Feb. 6, 2019 (SEND2PRESS NEWSWIRE) -- SprayWorks Equipment Group is proud to announce its new invention, the Coaterbot. Created by long-time Polyurethanes equipment inventor and founder of a 4th generation company - James Davidson created the Coaterbot to cover a broader spectrum of material applications.