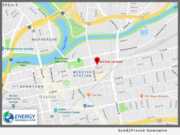 DAYTON, Ohio, Nov. 9, 2018 (SEND2PRESS NEWSWIRE) -- The newly renovated facility is located at 620 East 1st Street, Dayton, OH 45402 and will benefit Energy Optimizer's customers by offering better and more convenient access for their clients in the education, institutional and commercial industries. Clients will continue to work with their same Energy Optimizers, USA sales associates and energy engineers throughout and after this relocation.
AUSTIN, Texas, Nov. 9, 2018 (SEND2PRESS NEWSWIRE) -- EyeBuyDirect today announced a new line of RFLKT glasses designed with the winter months in the forefront. New styles released include Planete, Illusion, Resonance, Luminous and Era, and will be available starting November 12. The five new frames in EyeBuyDirect's premium line reflect the best winter has to offer when it comes to colors - clear blue, pink golden and brown striped.
NEWPORT BEACH, Calif. /California Newswire/ -- NotaryCam(R) today announced it would offer free remote online notarization (RON) sessions to United States veterans and current service members in honor of Veterans Day as part of its semi-annual "Help a Hero" initiative. From Friday, November 9 through Monday, November 12, active duty and retired service members can connect to a live notary public via NotaryCam's secure virtual signing room to legally notarize, sign and execute documents and agreements online from anywhere in the world.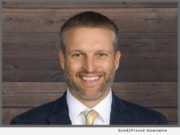 SALT LAKE CITY, Utah, Nov. 9, 2018 (SEND2PRESS NEWSWIRE) -- Mortgage document preparation vendor International Document Services, Inc. (IDS), announced it has promoted two employees to provide additional support in mission-critical areas of the organization. Former Manager of Implementation Clint Salisbury has moved to the Sales and Marketing team, and Travis Carroll, who previously worked on IDS's Integrations team, has moved into Salisbury's role as head of the Implementation department.