PROVO, Utah, Nov. 8, 2018 (SEND2PRESS NEWSWIRE) -- Simplifile, a leading provider of real estate document collaboration and recording technologies for lenders, settlement agents, and counties, today announced that 30 additional recording jurisdictions located in nine states throughout the Northeastern and Mid-Atlantic U.S. have joined Simplifile's e-recording network.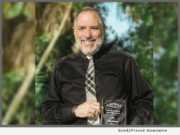 STUART, Fla., Nov. 8, 2018 (SEND2PRESS NEWSWIRE) -- Stuart Enrolled Agent and Certified Tax Resolution Specialist, Jeffrey Schneider of SFS Tax Problem Solutions was chosen by the American Society of Tax Problem Solvers (ASTPS) as the 2018 Top Practitioner.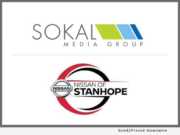 RALEIGH, N.C., Nov. 6, 2018 (SEND2PRESS NEWSWIRE) -- Sokal Media Group signs Nissan of Stanhope and will act as agency of record for the dealership. Starting in mid-November of 2018, Sokal Media Group will begin a program to launch new websites for the Nissan store, create new advertising campaigns, and assist in a variety of other areas of dealership business.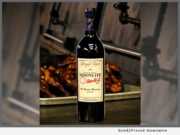 OWENSBORO, Ky., Nov. 8, 2018 (SEND2PRESS NEWSWIRE) -- Two years in the making and the Moonlite Bar-B-Que Inn is now ready to unveil a new sweet red wine that pairs perfectly with its award-winning barbecue. It's called Pit Master Reserve and it's produced by the most award-winning Kentucky winery too. It'll make you swoon at the moon.
HOUSTON, Texas, Nov. 8, 2018 (SEND2PRESS NEWSWIRE) -- EPIC Insurance Brokers and Consultants, a retail property, casualty insurance brokerage and employee benefits consultant, announced today that HR Solutions Associate Consultant Danielle Reed has been appointed to the Board of Directors of the Texas Payroll Conference (TPC).