TRAVERSE CITY, Mich., Nov. 2, 2018 (SEND2PRESS NEWSWIRE) -- The Michigan Humanities Council announced their 2018-2021 Arts and Humanities Touring Directory, offering 40 percent grant funding for arts programming at non-profits, schools, and libraries in Michigan. Traverse City ragtime pianist, Peter Bergin, is one of the featured artists.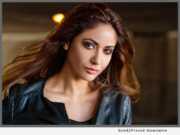 LOS ANGELES, Calif. /California Newswire/ -- "I'm a woman ... living in the 21st century. My existence is not a crime, and it's not for trade. I have the right to choose, and my choice is freedom, liberty, and persistence," says Golsa Sarabi an international actress and a business entrepreneur. Being a woman means to have strength, to stand up, and to fight! To fight for freedom, for equality and for change. You are not alone ... I'm standing with you.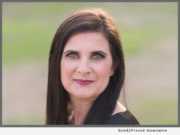 ADDISON, Texas, Nov. 2, 2018 (SEND2PRESS NEWSWIRE) -- Mid America Mortgage, Inc. (Mid America) announced today that Chief Operating Officer Kara Lamphere was named to National Mortgage Professional (NMP) magazine's 2018 list of Mortgage Banking's Most Powerful Women.
BRONX, N.Y., Nov. 2, 2018 (SEND2PRESS NEWSWIRE) -- Casita Maria Center for Arts & Education is proud to present Teen Leadership Summit: The Future is Femme-inist! The Future is NOW! Young women and femmes of color are leading the way as community culture workers. They are artists, activists, healers, and leaders.
MACON, Ga., Nov. 2, 2018 (SEND2PRESS NEWSWIRE) -- LBA Ware, the leading provider of automated compensation software and systems integration solutions for mortgage lenders, announced today that it has been named to MReport's inaugural list of the Top 25 Companies to Work For in mortgage and housing.