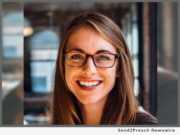 LAS VEGAS, Nev., April 12, 2017 (SEND2PRESS NEWSWIRE) -- Twelve 11 Media, the Publisher of "Mortgage Women Magazine" and "Mortgage Compliance Magazine," announced today that Kristin Messerli has been named Managing Editor of Mortgage Women Magazine. Kristin officially started on April 1, 2017 and the May-June 2017 issue of "Mortgage Women Magazine" will be the first issue produced under Kristin's leadership.
INTERVIEW: It's the small town feel good movie that is sweeping through film festivals and gathering no dust as it piles up the awards. "Last Call at Murray's" is a story of strength and determination or as leading lady, Eileen Grubba describes it, "I think this movie is an excellent character study, a chance for everyone to look closer at themselves and others and realize people have their quirky and crazy behavior for a reason."
LONG BEACH, Calif. /California Newswire/ -- Carnival Cruise Line marked the beginning of a multi-million-dollar renovation of its Long Beach Cruise Terminal facility to accommodate larger ships and enhance terminal operations on Wednesday. A "FUNstruction" groundbreaking ceremony today included remarks by City of Long Beach Mayor Robert Garcia, President and CEO of Long Beach Convention & Visitors Bureau Steve Goodling and Carnival Cruise Line Vice President Strategic and Commercial Port Development Carlos Torres de Navarra among others.
LONG BEACH, Calif. /California Newswire/ -- Assemblymember Patrick O'Donnell (D-Long Beach) is requesting the public's assistance in identifying outstanding local teachers to honor at his 3rd Annual Teacher Recognition Ceremony. To be eligible, nominations for educators who live or work within Long Beach, San Pedro, Signal Hill or Catalina Island must be received by April 20, 2017.
MCKINLEYVILLE, Calif. /California Newswire/ -- Edupoint(R) Educational Systems has been selected by Northern Humboldt Union High School District (NHUHSD) to implement the company's Synergy(R) Student Information System, replacing Schoolmaster. The district's cloud-hosted Synergy solution will include the fully-integrated Synergy Online Registration, California State Reporting, TeacherVUE(R) Portal With Gradebook, and ParentVUE(R) and StudentVUE(R) portals.
PORTLAND, Ore., April 12, 2017 (SEND2PRESS NEWSWIRE) -- Paragon BioTeck, Inc., an ophthalmic pharmaceutical and device company, announced today that Xinxin Zhang has been named its 2017 Koch Kellan Scholar. Paragon Gives, a Paragon BioTeck initiative, awards the Koch Kellan Scholarship to an outstanding graduate medical student committed to pursuing a clinical, teaching or research career in ophthalmology.
ATLANTA, Ga., April 12, 2017 (SEND2PRESS NEWSWIRE) -- EPIC Insurance Brokers and Consultants, a retail property, casualty insurance brokerage and employee benefits consultant, announced today that Senior Vice President of Enterprise Risk Management and Principal Dr. Dan Houston will present at Georgia Public Risk Management Association's (PRIMA) Annual Education Series on Wednesday, April 26 at 8:30 a.m. at the Savannah Civic Center in Savannah, Georgia.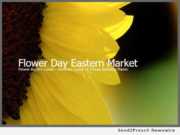 DETROIT, Mich., April 12, 2017 (SEND2PRESS NEWSWIRE) -- DayStar Books has launched a new website and companion eBook offering lesser known tips and techniques to consumers on factors affecting gardening prices entitled "Eastern Market Flower Deals."