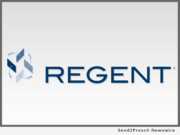 FREDERICK, Md., Oct. 4, 2016 (SEND2PRESS NEWSWIRE) -- Regent Education recently has enhanced the functionality of its Regent 8 Financial Aid Management Solution with the upgrade to Release 3.5. This release provides support for the 2017-2018 Prior-Prior Year (PPY) ISIR processing, development of select overrides and data view capabilities, and State fund application processing and submission of e-ASFA (similar to the FAFSA).
PHOENIX, Ariz., Aug. 25, 2016 (SEND2PRESS NEWSWIRE) -- PsychArmor Institute and TriWest Healthcare Alliance announced today the launch of the TriWest Healthcare Alliance School for Health Care Providers, a suite of free online courses taught by nationally-recognized subject matter experts to prepare community health care providers to effectively deliver care to service members, veterans and their families.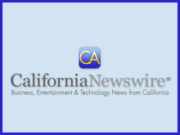 SAN FRANCISCO, Calif. /California Newswire/ -- Tickets are now available for the World Savvy 10-Year Anniversary Celebration on Thursday, April 26, 2012 at the Terra Gallery in San Francisco. With the mission to educate and engage youth in community and world affairs, World Savvy is a nonprofit organization serving youth and educators nationally from offices in San Francisco, New York, and Minneapolis-St. Paul.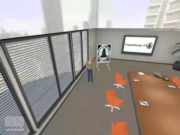 SAN FRANCISCO, Calif., /California Newswire/ -- Treadstone 71 announced at the RSA Conference two new certification tracks. The Cyber Intelligence Analyst and the Cyber Counterintelligence (CI) Analyst Certifications focus upon real world, practical activities coupled with theory. The certifications enhance the overall cybersecurity posture of the United States by accelerating the availability of educational and training resources.
HOLLYWOOD, Calif. /California Newswire/ -- A total of 76 film and TV production personnel from key Hollywood unions and guilds received official certification as qualified users of Sample Digital's dax platform, the industry's leading digital production workflow and media management application, during a course conducted January 28 at Pickwick Gardens in Burbank.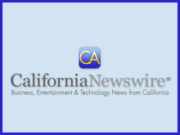 PALO ALTO, Calif. /California Newswire/ -- The World Mind Network, in conjunction with social network Mightybell (www.mightybell.com), is holding a contest between Stanford and UC Berkeley students to find the best example of the use of Mightybell software to create an experience around a fresh approach to planetary problems like climate change, poverty, disease, sustainability, and illiteracy.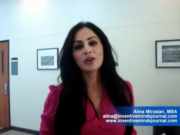 LOS ANGELES, Calif. /California Newswire/ -- Inventive Minds continues to add useful and inspirational media products to its line of tools for inventions. Most recently, it has created and released 'A Workbook For Young Inventors' (ISBN: 978-0983344803). This workbook for kids incorporates colorful characters known as the 'Dreamalings(R)' that are used to educate and motivate children to imagine and create, and ultimately - invent.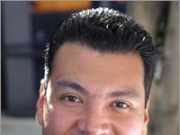 SACRAMENTO, Calif. /California Newswire/ -- The Senate Select Committee on College and University Admissions and Outreach, Chaired by Senator Alex Padilla (D-Pacoima) will hold...